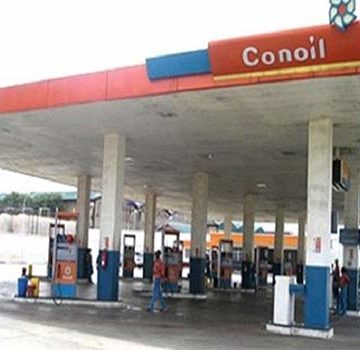 CONOIL Plc has announced substantial increase in its turnover to the tune of N6.3 billion for the third quarter of its 2017 financial year in defiance of the trend among major oil marketers for the financial year under review.
The major oil marketer's unaudited report for the third quarter ended September 30, 2017, which was submitted to The Nigerian Stock Exchange on October 30, showed that the company's turnover increased by N6.28 billion; from N63.95 billion in 2016 to N70.23 billion.
According to capital market analysts, the company's performance is commendable in view of the tough operating environment the downstream sector of the nation's oil and gas sector has been battling with since the beginning of the year.
Conoil's gross margin also moved up from N9.5billion in 2016 to N10.57billion in the period under review.
Despite the non-payment of huge Petroleum Support Fund (PSF) owed major oil marketers by the Federal Government, the company still recorded profit before tax of N2.03billion in 2017 against N2.72billion recorded in the preceding year.
In a press statement, the management of the company attributed the performance, despite the harsh and volatile operating environment, to its strong resolve to keep improving on its operations by constantly renewing its products and services to meet the ever-changing demands and expectations of its discerning customers.
"We will quicken our pace and sharpen our strategies in the coming months to meet our goal of moving from competing to winning in the marketplace, while focusing more on delivery and growth."
While the company expects that the economic environment would remain challenging for the last quarter of the year, it assured its numerous shareholders and other stakeholders that, "our ultimate goal is maximum value to our shareholders and excellent service delivery and products to our customers".