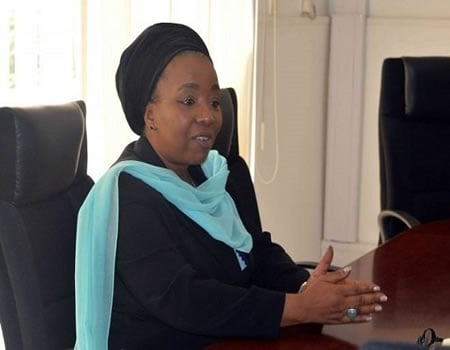 THE Executive Secretary of Pension Transitional Arrangement Directorate (PTAD), Barrister Sharon Ikeazor, has disclosed that about N16 billion in funds and assets of the Legacy Pension has been recovered by the Directorate.
Ikeazor, made this known on Friday in Abuja, at a stakeholders Forum, where she received accolades from stakeholders on the reforms and efficient service delivery she has brought to the agency.
Speaking at the forum of retirees with the theme: "Putting pensioners first, is putting country first", she said a lot of progress has been made on the funds and assets recovery of the Legacy Pension, explaining that most the recoveries were made from NICON Insurance.
This is even as the President of the Nigeria Union of Pensioners (NUP), Dr Abel Afolayan while speaking at the event, called on the Federal Government to as a matter of urgency release funds for the payment of the outstanding arrears of the 33 percent pension increase.
The PTAD Executive Secretary vowed to ensure additional recovery of fund and assets of the agency currently held with Insurance underwriters and the application of same to reduce inherited liabilities.
She noted that when she assumed office about 10 months ago, the task initially appeared daunting because of the magnitude of the unpaid pension arrears and challenges associated with pension administration in the country.
Ikeazor, however, said with courage, she braced up to face the challenges of the administration and management of pensioners under the Defined Benefits Scheme (DBS).
She said the agency has zero-tolerance to corruption and urged the stakeholders to report any staff of PTAD found to have engaged in the nefarious activities, warning that "if any of our staff is caught, he or she will get a straight dismissal from service.
She also alerted the stakeholders about the activities of scammers who call pensioners claiming to be the staff of PTAD and asking for a fee to process their complaints and facilitate the payment of purported arrears.
She said the ongoing verification of civil service pensioners under the Defined Benefits Scheme, would enable the agency take off ghost pensioners from the payroll while at the same time build a secure and reliable database of pensioners in Nigeria.
NUP President, Dr Abel Afolayan, while calling on the Federal government to ensure immediate release of the backlog of 33 percent pension increase arrears, warned that the pensioners would not hesitate to go the streets to protest the non-payment of the outstanding arrears.
He disclosed that while the civilian pensioners were being owed 18 months, the police pensioners were owed 30 months of the 33 percent pension increase arrears.
He also called on the Federal government to harmonise the pension payment to reflect the realities on the ground.
He said: "We know that police whether outside or inside the service don't protest. Other pensioners are prepared to protest on their behalf. Many of them are suffering and dying. The government must do something urgently," he said.