Provide pathway towards fixing socio-economic malaise, void of politics, Gbajabiamila tasks stakeholders
•Well crafted developmental plans fail at implementation level ― Hon Olododo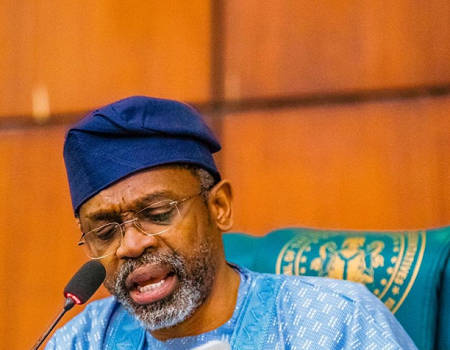 The Speaker of the House of Representatives, Hon Femi Gbajabiamila, on Monday, tasked the Executive, organised private sector and other stakeholders on the need to provide a pathway towards fixing the socio-economic malaise, void of politics.
Hon Gbajabiamila gave the charge while declaring open public hearing on the resolutions passed on the two motions on the 'Need for Nigeria to develop a long term social and economic development framework vision' and the 'Need to make adequate plans for a post-oil economy.'
The Speaker who picked holes in the successive administrations' socio-economic development plans argued that the "potentially dire consequences of our current national economic outlook have begun to manifest in troubling ways, especially by the escalating trend of insecurity across the country.
"We know that we have significant problems. We also know that we must solve these problems together because we have no other option if our country will survive for the benefit of those here today and future generations.
"Therefore, the only question that remains is how we go about meeting these challenges effectively and efficiently.
A national long-term social and economic development framework will allow jointly, across government and the private sector, critically analyse our present situation.
"And following from that, articulate a strategic framework with broad acceptance by critical stakeholder groups to provide a pathway towards fixing the malaise that has too long mitigated against attaining our fullest national potentials.
"Such a framework will not be a product of politics or a tool for politicking. It is a foundation for national rebirth, as has been done successfully in other parts of the world."
While noting that the era of oil is over, Hon Gbajabiamila harped on the need for the adoption of knowledge economy model that prizes technological innovation and the marketplace of ideas over heavy industry and trade in natural resources.
"We must be resolute in our determination and unyielding commitment to overcome the challenges that confront us. Part of our purpose here today is to begin to ascertain through engagement with one another the role of every stakeholder in driving this process of national social rebirth and economic reorganisation. We have a limited window of time to act before worsening circumstances force our hands in ways we cannot predict."
In his remarks, Chairman, House Committee on National Planning and Economic Development, Hon Abdulganiyu Olododo affirmed that Nigeria and other countries of the world have been through a trying period since 2019 till date.
"The global economy found itself deep into recession, Nigeria included. This pandemic exposed most nations of the world including our great nation Nigeria to the level of unpreparedness to manage and survive in a critical situation in the face of an ever-increasing population despite oil revenue of over 80 trillion dollars in the last 40 years."
Hon Olododo who stressed the need for Nigeria to have a sustainable, long term, economic strategic plan, lamented that: "Our industries and businesses were crippled following the order of a total lockdown occasioned by the pandemic and this brought about untold hardship on innocent citizens who were no longer able to go out in search of their daily bread. The whole nation struggled to get back at its feet.
"Crude oil which for several years dominated Nigeria's foreign exchange earnings is currently undergoing price fluctuations a result of changes in global realities and energy-efficient innovations. This has forced us as a nation to not only have a rethink but to also think outside the box.
Diversification of our economy is the only clear option that the nation has If we are to survive the current global economic uncertainty.
"It is a depressing fact that our great country which has been blessed with intellectual, brilliant and gifted minds, excels greatly In coming up with eloquent and masterfully crafted development plans but ends up coming short during the implementation process. Examples are, Millennium development goals, Vision 2020, and vision 20-20-20 etc."
He also pledged the 9th Assembly resolve to work with the Ministry of Budget and National Planning and other relevant sectors to improve the current ranking of Nigeria's GDP as the 31st best economy in the world and 1st in Africa.
In the bid to achieve the set goals, he called on all well-meaning Nigerian professionals especially, those in the Diaspora to contribute their quota by bringing their investments, wealth, stock of expertise and experiences into Nigeria, towards the growth of our dear nation so as to augment the policy thrust of the government for a sustained socio-economic and political development.
In his presentation, Minister of State for Finance, Budget and National Planning, Mr Clem Agba underscored the need for the National Assembly to amend relevant sections of the Fiscal Responsibility Act, 2007 with a view to ensure continuity and reduce programme and project abandonment by the incoming administration.
"For sustainable growth and development, in the face of dwindling global resources, Nigeria must stay laser-focused on removing the binding constraints to its growth prospects. Structural transformation and diversification of its economy focusing on industrialization to create jobs and reduce poverty."
He also underscored the need to ensure trade facilitation by developing critical infrastructure, develop telecommunications, agriculture as well as research and innovation to drive the structural transformation of the Nigerian economy; improving the business environment for economic growth, including smart investment in infrastructure, skills and health.
The Minister further stressed the need for diversification of the economy away from the current high dependence on the oil sector for government revenue and foreign exchange and refocus of government expenditure to support growth-inducing and capacity enhancing sectors of the economy will help to attain the projected results.
YOU SHOULD NOT MISS THESE HEADLINES FROM NIGERIAN TRIBUNE
We Have Not Had Water Supply In Months ― Abeokuta Residents
In spite of the huge investment in the water sector by the government and international organisations, water scarcity has grown to become a perennial nightmare for residents of Abeokuta, the Ogun State capital. This report x-rays the lives and experiences of residents in getting clean, potable and affordable water amidst the surge of COVID-19 cases in the state. Provide pathway towards fixing socio-economic . Provide pathway towards fixing socio-economic