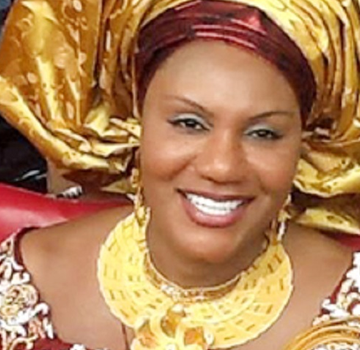 THE wife of the Anambra State Governor Chief (Mrs) Ebelechukwu Obiano has called on well-to-do individuals in the state and Nigerian government in general under President Mohammadu Buhari watch, to make conscious efforts towards promoting the welfare of physically challenged persons in the society.
Mrs Obiano made the call in a statement to commemorate the 2017 International Day of the Physically Challenged IDPC in Awka, the State Capital.
The Governor's wife in the statement signed by the Senior Special Assistant to the Governor on Media, Honourable Emeka Ozumba, and made available to journalists, yesterday, noted that the observance of the IDPC 2017 calls for awareness and promotion of understanding of disability issues and the mobilisation of support for the well-being of persons with disabilities.
She said that physical challenge is not a death sentence, but is just a temporal state that may require the discovery of innate gifts and abilities endowed to man by God to overcome challenges, and called on well to do members of the society to be agents of positive influence and action that can improve the fortunes of the less privileged for a better society.
The Governor's Wife who is the founder of Caring Family Enhancement Initiative (CAFÉ), and a frontline promoter of the welfare of the physically challenged persons in the State, said the theme of this year IDPC is "Transformation towards sustainable and resilient society for all," is apt as it addresses the issues of inclusiveness and equal opportunities irrespective of physical abilities as a recipe for a resilient society.
She noted that , CAFÉ as an NGO, has consistently promotes the welfare of the physically challenged persons through its numerous programmes which include; refurbishing of infrastructural facilities and sustenance of students of Basden Special School Isulo, Orumba South and others; training and empowerment of over two thousand, six hundred persons including physically challenged persons, widows and youths; provision of prosthetic limbs to one thousand, three hundred persons, as well as wheel chairs and mobility aides to four hundred and fifty physically challenged amongst other projects executed in support of the present administration.
The annual observance of the International Day of Disabled Persons was proclaimed in 1992, by the United Nations General Assembly resolution which aims at promoting, and understanding of disability issues and mobilising support for the dignity, rights, and well-being of the person with disabilities.
It also seeks to increase awareness of gains to be derived from the integration of persons with disabilities in every aspect of political, social, economic and cultural life.