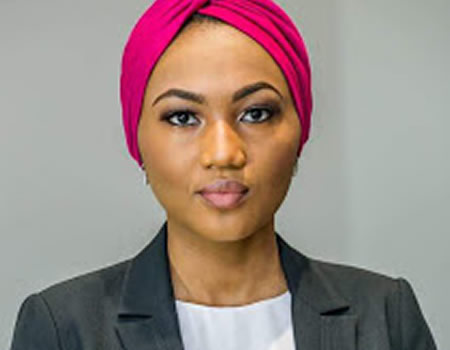 enThe Presidency on Friday alerted the nation of the existence of a fake Facebook account being portrayed as belonging to President Muhammadu Buhari's daughter, Zahra.
According to a statement issued by Femi Adesina, Special Adviser to the President (Media and Publicity), the account was the handwork of merchants of mischief.
The statement said: "Merchants of mischief have taken their antics against the first family further by creating a fake Facebook account in the name of Zahra, President Muhammadu Buhari's daughter.
"The fake account, conspicuously different from the authentic one, was used to post a message on April 17, 2018, at 9.07 a.m.
"A picture of President Buhari, with snowflakes all over him, and being welcomed to a foreign country was used, alongside this message:
"'Children of God, here is a 75 years old man walking in the snow without cardigan just to rescue the battered economic status of Nigeria and some of you senseless people feel he travels too much, as if he travels for partying or merry making. God bless Nigeria. Please share…'"
The Presidency repudiated the Facebook account, "as it does not belong to Zahra. Members of the public are urged to be wary, and see through the intentions of those behind the fakery. They seek to attract odium to the first family, and also do not mean well for our country."