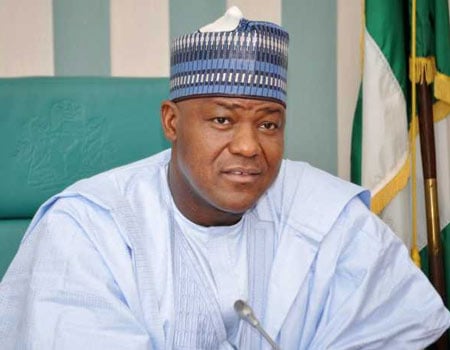 SPEAKER of the House of Representatives, Honourable Yakubu Dogara on Thursday called on the Nigeria Police to follow due process in prosecuting Senator Dino Melaye.
Dogara made the call during a personal matter of urgent national importance sponsored by Honourable
Sunday
Karimi on the arraignment of the Senator Melaye on a stretcher by the police force to Lokoja, Kogi state capital.
He advised the Nigeria police to exercise the power of arrest with caution and ensure rule of law was followed.
The Speaker disclosed that the police supposed to respect the life of the Senator before enforcing any arrest, particularly when they knew he was on a stretcher and again in a hospital.
Honourable Dogara further said that he has not seen anywhere in the country where the Nigeria police would effect an arrest without regard to the person's life.
He, however, told his colleagues that the matter was already before the Senate chamber.
Earlier, the sponsor of the motion, Honourable
Sunday
Karimi expressed concern that the circumstances in which Senator Melaye was arraigned by the Nigeria police were not befitting of a senator.