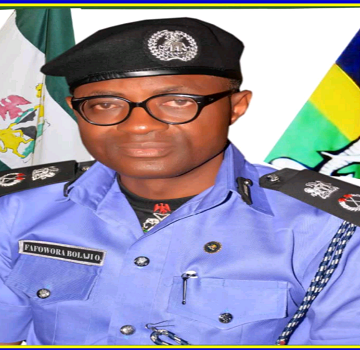 KWARA State commissioner of police, Bolaji Fafowora, has lamented shortfall of officers and men in the command, saying that only 46 out of 116 traffic wardens are left to cover the whole command.
Speaking when the Assistant Inspector General of Police (AIG) in charge of zone 8, Adekunle Oladunjoye, paid a familiarisation visit to the state command on Tuesday, the CP said that the shortage of manpower had made it increasingly difficult to meet the human resource needs of the command in terms of deployment, patrol and other critical assignments.
The police boss, who said that 48 out of the 116 traffic wardens had already gone on retirement between January and June 2018, added that 22 of them had also gone on retirement between September and now.
       ALSO READ: AIG seeks more partnership between police, public, commends Oyo command
He said that the development was not unconnected to movement of officers and men out of the command in form of transfer without any corresponding replacement, especially to special units like the border patrol, police mobile force, CTU, and the SPU.
"In the same manner, the command is equally facing serious depletion of its personnel in the 15 pmf squadron attached to the command through movement of about five units out of the eight units in the squadron, on special assignments outside the state.
However, the police boss said that despite the challenge, the state was relatively calm, adding that officers and men were driven to remain on their toes in the prevention of crime and criminality.
Fafowora, who said that the command had succeeded in bringing down activities of cultists, added that the command was hopeful that more feats could still be achieved if required basic policing tools like serviceable patrol vehicles, anti-riot equipment, armoured personnel carriers (APC) and more men were provided.
Also speaking, the Assistant Inspector General of police (AIG) in charge of zone 8, Adekunle oladunjoye, called for optimal utilisation of manpower, material and resources among officers and men in the police command, saying that the shortfall of personnel affected all state commands.
The AIG also charged police personnel to uphold rule of law in their dealings, be tactful, and be helpful to members of the public, saying that no police personnel can achieve anything without the cooperation of members of the public.