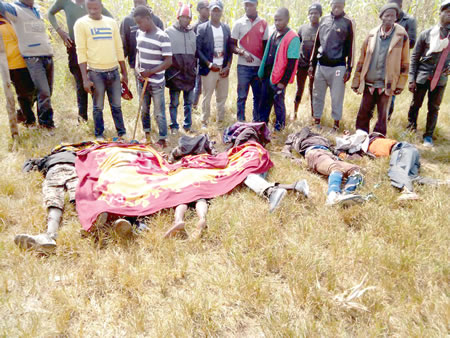 ALHAJI Gidado Siddiki, the Zonal Chairman Miyetti-Allah Cattle Breeders Association of Nigeria MACBAN, Southeast Zone, in a press statement made available to journalists in Awka, the Anambra state Capital, has dispelled the notion that the present crisis in Plateau State is exclusively caused by Fulani herdsmen and targeted at the Christian population alone.
According to him, evidence abounds that the Berom militia mounted roadblocks at vintage locations and molested whoever they counted an enemy, Christian or Muslim.
Alahaji Siddiki, who commiserate with all the families that lost their love ones in the ugly incident, said the Muslim community in the trouble areas has lost so much in the conflagrations.
He said statistics show that from 2016 till date, our businessmen here in the South East have lost more than 500 persons in the Plateau, Benue and Taraba crises on their way either to the North to South East.
ALSO READ: Wole Soyinka reminds presidency of promises made on herdsmen, land grabbing
The MACBAN leader, who advocate a sincere synergy between the contending tribes, State Governments, Security Operatives in the region towards containing the awry situation, said that the Berom Militias should be held responsible for the killing of over 200 persons.
He maintained that whosoever is found guilty of contravening the law should be made to face the consequent wrath, irrespective of their leanings, religious or tribal. It is only by so doing will the government be seen to be responsive to its duty of providing security for the citizens of Nigeria.
I, therefore, wish to use this medium to call on the government and the leaders of the conflicting parties in the North Central States to thrive to provide harmonious environments for lasting peace in their domains, as violence of any shade serves nobody any good.
I Also urged the media houses to shelve undue bias in their reportage, recognizing the right of every Nigerian, irrespective of the degree of their exposure to literacy, to be shielded from malicious damage in either the electronic or print media. Armchair journalists should please desist from sensational reportage aimed at poor presentation of any section of the country.
As optimists, we believe that the troubles we face today would soon be history and the normalcy that ensured communality amongst Nigerians would resume its course, the statement concluded.