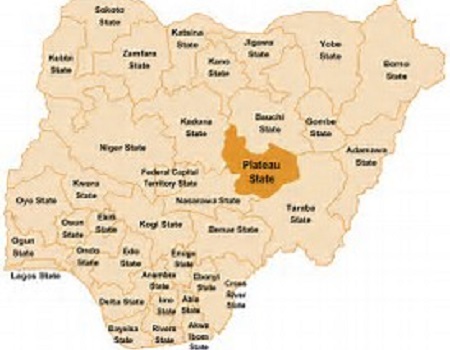 Plateau House of Assembly on Tuesday constituted a seven-man special committee headed by Mr Yusuf Gagdi to investigate the recent killings in the state.
This followed a motion moved at plenary by Mr Peter Ibrahim, member representing Jos Barikin Ladi Constituency.
Eleven villages in Barikin Ladi Local Government Area and some villages in Bokkos and Riyom were attacked by unidentified herdsmen.
Ibrahim, who was sober throughout his presentation, gAve an account of the incident, saying that his constituents have been under siege by gunmen suspected to be herdsmen since last Saturday.
ALSO READ: Plateau killings: Put end to anarchy, NLC tells Buhari
"Mr Speaker, it is no longer news that my constituency has been under siege for the past few days, leading to loss of lives and property.
"By my count, we have lost more than 200 lives, many severely injured and a lot of houses and farmlands destroyed.
"As I speak, sir, a lot of my constituents are reported missing, and thousands displaced since the ugly incident started.
"I have on several occasions brought cases of attacks and killings in my constituency before this honourable house, unfortunately, they have never stopped.
"So, I wish to urge this honourable house to as a matter of urgency act fast and salvage my people, " he said.
The lawmaker called for the investigation of security operatives in the area, urging the government to intensify effort at ending the incessant attacks.
Contributing, Mr Ysufu Gagdi, member representing Kantana Constituency, described the spate of attacks that have led to the loss of many lives as "unfortunate"
Gagdi, a former Deputy Speaker of the Assembly, also expressed displeasure at the role of government and security agents at restoring peace to the state.
"No matter the level of physical infrastructure, no matter how beautiful our schools, hospitals, roads and others are, without peace and tranquillity, all is in vain.
"So, our government must make it a point of duty to ensure the security of lives and property, for anything short of that, means the government has failed, " he said.
In his submission, the Minority Leader of the House, Mr Daniel Dem, called for a review of the security architecture in the state.
According to him, the people have lost confidence in the security agencies deployed in the state, stressing the need for a change in strategy.
He, therefore, urged the state government to set up a Civilian Joint Task Force, to build confidence in the people in the affected areas.
The house mandated the committee to investigate the remote and immediate causes of the attacks, identify the perpetrators, ascertain the number of communities affected and the extent of destruction and make appropriate recommendations.
The Speaker of the House Mr peter Azi directed the committee to report back its findings in four weeks.