[PHOTOS] Okada ban: Commuters stranded in Lagos as transport fares soar
Many commuters were stranded on Monday at various bus stops in Lagos following the arbitrary hike in the cost of transportation within the metropolis as a result of the state government's ban of commercial motorcycles and tricycles on the major highways and across the entire six local government areas of the state including Ikeja and Lagos Island.
Our correspondent, who went round the metropolis to monitor the level of compliance by the riders of the two and three Wheeler and the consequences on residents observed that while the riders stayed off the highways and the local government areas where their activities are prohibited, the regular danfo bus drivers explored the development to increase their fares arbitrarily up to between 50 and 100 percent of the previous charges.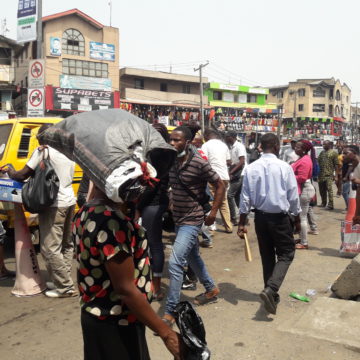 It was observed that transporters preferred to carry passengers for short distances rather than for a long stretch of distance in order to make more money, the condition that made many commuters to pay as twice as the previous fares.
ALSO READ: NSCDC arrests suspect who operates illegal JAMB registration centre in Anambra
For example, Ijaiye Ojokoro to Iyana-Ipaja which ordinarily cost between N100 and N150 at the highest during peak periods now cost between N200 and N250 while to Ikeja Along with bus stop on the same route cost as much as N300 and to Oshodi N400.
The situation at the local government areas where the ban is being imposed is worse as Okada and tricycle riders were hitherto serving people in many of the inner roads and communities in those places.
For example, people who were going to Ojota, Allen R\About, Ogba, Alausa Secretariat, Berger and Obalende\CMS and so forth from Ikeja Inside along Obafemi Awolowo Way paid double of the normal fare to their destinations on Monday.
The fare from the spot which hitherto cost N50 to Allen R\About was N100 while to Alausa Secretariat increased to N200 and Berger as well as Ojota increased to N300 against the former N100, and N150 respectively.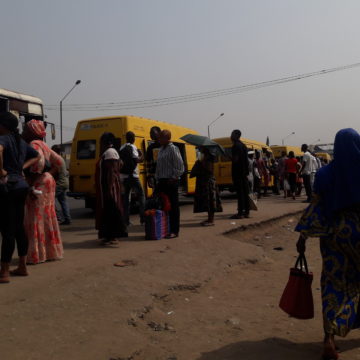 While there was a general lamentation against the ban blaming government not to have provided for an alternative, some, especially who wanted to go to far places and return in the evening when the fares usually on the high side had to return home halfway into their journey for fear of facing too high fare when returning.
However, it was equally observed that some policemen, especially with the mopol unit, defied the order riding Okada on highways despite the presence of other law enforcement agents stationed at various spots on the Lagos-Abeokuta expressway.
Our correspondent saw a few of them putting on mopol jacket at different times within a space of one hour between Iyana-Ipaja and Ikeja Along and one with two passengers without any of them wearing a crash helmet.