The remains of former governor of Oyo State, Senator Abiola Ajimobi, were on Sunday laid to rest at his Oluyole Estate residence.
The former governor was buried at 10.20 a.m. according to Islamic rites after his body was brought in from Lagos early on Sunday.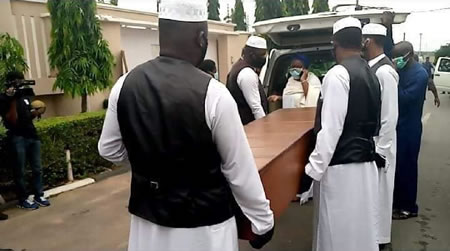 His burial was only attended by family members with some insiders so as to observe social distance laid by NCDC.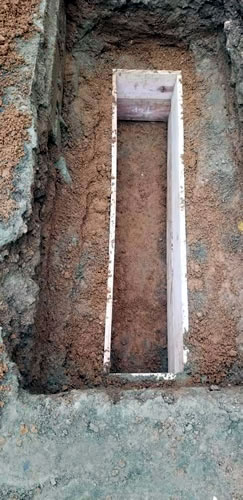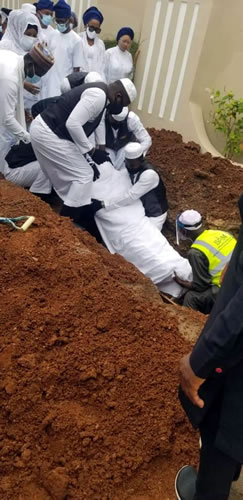 YOU SHOULD NOT MISS THESE HEADLINES FROM NIGERIAN TRIBUNE
Fresh Crisis Looms In APC •Party To Resolve 170 Petitions, May Dissolve State Excos
IF what is brewing in Lagos will hold true for many troubled state chapters of the All Progressives Congress (APC), the reconciliation bid of the national caretaker committee is likely to birth a fresh wave of crisis for… Read Full Story
Ajimobi's Burial Site: Our choice of burial site not approved by Oyo govt —Family •We've granted them a waiver, but… —Govt
Fresh controversy over the final resting place of former governor of Oyo State, Senator Abiola Ajimobi emerged on  Saturday as sources close to the family accused the Oyo State government of not approving their choice place for the burial of the former governor… Read Full Story
APC Derailing From Founding Ideals — Tinubu
NATIONAL leader of the ruling All Progressives Congress (APC) has reviewed the development leading to the dissolution of the party's National Working Committee (NWC) and sounded an alarm bell that the party is derailing from its founding ideals… Read Full Story
UPDATE: Oyo State goes after private hospitals •Seals 5 clinics over quackery, more to follow
OWNERS of private medical facilities operating under unprofessional conditions are in trouble in Oyo State as the government, on Saturday, said it has sealed five private health facilities in Saki and Ibadan metropolis over unprofessional and illegal practices… Read Full Story
We're Not Responsible For Delay In Ajimobi's Burial ― Oyo Govt
The Oyo State Government has strongly denied insinuations that it is responsible for the delay in burying the immediate past governor of the state, Senator Abiola Ajimobi, who died on Thursday… Read Full Story
Deliver Edo, Ondo, Buhari tasks APC governors
PRESIDENT Muhammadu Buhari has given governors of the All Progressives Congress (APC) the marching order to reclaim Edo State from the Peoples Democratic Party (PDP), following its recent flipping to… Read Full Story
Adam's Second Fall On The Eve Of EdoEN Election
SINCE its formation, the various political tendencies that came together under the aegis of the governing All Progressives Congress (APC) have found it difficult to evolve as a compatible ideological whole. Critics of the party have levelled a charge that APC was hurriedly put together to grab power and was consequently… Read Full Story