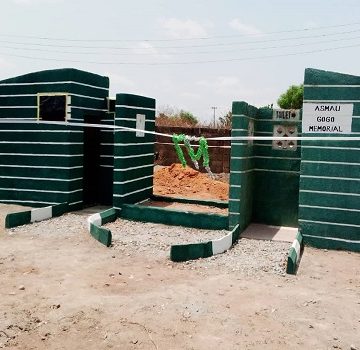 A philanthropist and vice president Industrial Global Union, Comrade Issa Aremu, has commissioned a block of toilet constructed at Araromi-Aiyegun secondary school in commemoration of the year 2020 International Women's Day celebration in Asa Local Government Area of Kwara State.
Speaking at the event, the donor urged parents to give special attention to the training of girl-child to secure their future.
According to Aremu, who was the governorship candidate of the Labour Party in the state in the last general elections, said that future of the nation depends on how we take care of the girl-child.
He said the girl-child require a little attention above male child based on their weak nature.
ALSO READ: Two AAUA students die as school authorities announce two weeks break
Comrade Aremu explained that the construction of the toilet was done to honour the girl -child and urged the students to ensure good hygiene to prevent diseases.
The former LP governorship candidate said construction of the block of toilet for the school was in fulfilment of his campaign promise to people of the area during the last electioneering period.
In his remark, the Magaji of Aiyegun community, Malam Iliyasu Soliu, represented by Salman Iliyasu said the gesture will make teaching and learning more conducive for both teachers and students.
Earlier in his address the principal of Araromi-Aiyegun Secondary School, Mallam Kelani Suleiman, who appreciated the construction the toilet, also called on the state government to assist the school with additional infrastructure such as classrooms, science laboratories, potable water as well as fencing of the school.