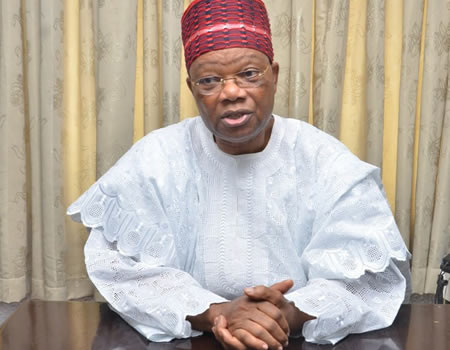 President, Nigeria Academy of Pharmacy (NAP), Prince Julius Adelusi-Adeluyi, has described pharmacy as the bedrock of effective healthcare delivery.
He stated this at the induction of six professionals into its ranks as fellows at an investiture ceremony, held in Lagos.
According to him, "Pharmacy is the key that unlocks all you need to know about medicine. Pharmacists are with you in sickness and health, counseling the patients and we serve with integrity."
Those inducted include Director-General, Nigerian Institute for Pharmaceutical Research and Development (NIPRDl), Professor Karniyus Gamaniel; former Deputy Provost, University of Lagos, Professor Herbert Coker; one-time National Pharmaceutical Advisor, World Health Organisation, Dr Ogori Taylor; first African woman to bag the fellowship of American Association of Pharmaceutical Scientists (AAPS) in the US and Professor of Pharmaceutics, Professor  (Mrs) Mojisola Adeyeye; Pharmacy Residency Director, Mercer University College at Atlanta Medical Center, Dr Teresa Pounds and communications management consultant and CEO XLR8, Calixthus Okoruwa.
Also speaking, President, Pharmaceutical Society of Nigeria (PSN), Ahmed Yakasai, said the body was committed to making Nigeria the hub of pharmaceutical production and research in Africa.
Yakassai also announced the establishment of the PSN Foundation, while noting that the 90th celebration of the PSN scheduled to hold in Umuahia would be an epoch-making occasion for all pharmacists.
Professor Isa Marte Hussaini, a world-renowned cancer researcher, and professor of pharmacology at the University of Maiduguri in his keynote presentation at the investiture called for a greater commitment on the part of the government to the funding of research in the country.