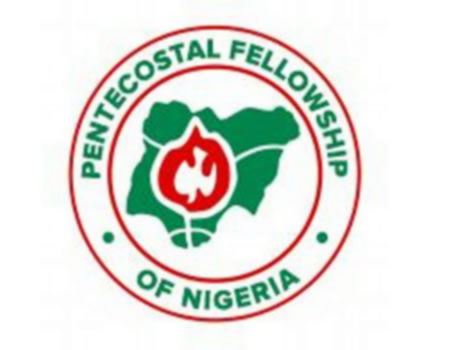 Pentecostal Fellowship of Nigeria (PFN), Abia State chapter, has tackled the state government over the imposition of Religious Operation Permit on churches in the state.
The chapter chairman, Bishop Chikezie Elekwa of Holy Ghost Day Bible Church (HGDBC), stated this while addressing newsmen after an executive meeting of the chapter at the church's headquarters in the state capital, Owerri.
Explaining that as a non-profit making organisation, churches are exempted from paying taxes and rates, he added that business concerns owned by them had been complying with the tax laws.
He cautioned against the prosecution of more than 20 churches in Osisioma Local Government Area of the state by the council for alleged non-payment of certain levies.
"Governments in the state should understand that churches are their partners in progress. Besides spreading the gospel, many of them are engaged in providing employment through empowerment programmes for the people," he said.
He expressed dismay over the use of thugs on such revenue drives, calling on the government to engage people with respect for law and order.
He also noted with dissatisfaction the indiscriminate dumping of refuse within the church's premises, saying such acts posed serious health hazard to the environment.
The cleric, who reiterated the commitment of the fellowship to praying for the peace, progress and development of the state, commended Governor Okezie Ikpeazu for his visionary leadership.
Similarly, against the background of various forms of agitation in the country by different groups, the secretary of the chapter, Dr Blessed Amalambu, expressed hope in the unity of the country.