Perceived injustice forcing Nigerians to doubt FG's cattle rearing programmes —Mulade, public activist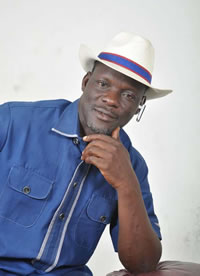 Ebenezer Adurokiya speaks with National Coordinator of the Centre for Peace and Environmental Justice (CEPEJ), Comrade Sheriff Mulade on the proposed establishment of Farm Estates in each of the 109 Senatorial Districts across the country and its implications.
What's your take on the president's sudden directive on establishing farm estates in each of the 109 Senatorial districts of the federation? 
The president's directive to make land available for farm estates to be established is expected to take away youths from the unemployment market and engage them so as to achieve food security in the Country. The prices of food have been on an all-time rise across the country and the President shows he is committed to and working towards ensuring that the country achieved food security. A number of states already have keyed into this programme, such as Borno, Abia, Kogi and Ogun. This will also help to end the agricultural produce monopoly that the north seems to have in the country currently. Strategic and systematic livestock farming, animal husbandry and use of improved crops will ensure a better outcome for farmers in the senatorial districts of the federation. It is a welcome idea if it is done well with the wellbeing of Nigerians at heart with a sincere political will.
Could it be RUGA wrapped in so-called farm estates as being insinuated in some quarters? 
Only time will tell because the RUGA system uses a similar technique, but the aim is to solve the farmers-harder conflicts whereby the herdsmen have allocated lands for grazing their cattle without taking advantage of farmlands of sedentary farmers. In particular, the farmlands already allocated by the Governors of some state have been said to weigh in on addressing the issues between herders/farmers because their intention is to cluster the herdsmen, provide them with pastures and the facilities they need that will help to support their business in cattle rearing which is good for our nation but because of the perceived injustice people are not comfortable with the arrangement particularly southern parts of the country.
Can Buhari be trusted on this farm estates' directive vis a vis the vociferous resistance still being put up by Miyetti Allah elements against Anti-Open Grazing Law being enacted across states in Southern Nigeria? 
The question of whether the President can be trusted to adhere to his own directive has a sentimental ring to it. I believe that while it's normal we have our opinions, facts and history will tell us what to expect. And to the best of my knowledge, Miyyetti Allah is not ruling Nigeria. They might put up resistance to the anti-open grazing law in the southern part of the country, but the law will always prevail despite the fact that Nigeria is fast degenerating into religion; ethnicity and regional agitation, there are hopes at the end of the tunnel.
YOU SHOULD NOT MISS THESE HEADLINES FROM NIGERIAN TRIBUNE
We Have Not Had Water Supply In Months ― Abeokuta Residents
In spite of the huge investment in the water sector by the government and international organisations, water scarcity has grown to become a perennial nightmare for residents of Abeokuta, the Ogun State capital. This report x-rays the lives and experiences of residents in getting clean, potable and affordable water amidst the surge of COVID-19 cases in the state…
Selfies, video calls and Chinese documentaries: The things you'll meet onboard Lagos-Ibadan train
The Lagos-Ibadan railway was inaugurated recently for a full paid operation by the Nigerian Railway Corporation after about a year of free test-run. Our reporter joined the train to and fro Lagos from Ibadan and tells his experience in this report…