PENGASSAN urges security agencies to recruit more personnel to curb crime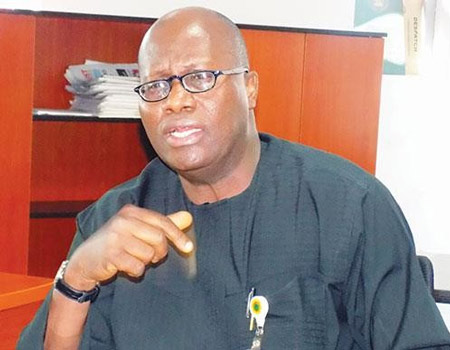 The Petroleum and Natural Gas Senior Staff Association of Nigeria (PENGASSAN) has called on the Federal Government to commence immediate recruitment of more people into the security agencies in the country, especially the Nigerian Police Force and the Nigerian Army, to curb crime.
The senior staff union also demanded that the Nigerian Army and the Police should reduce the number of operatives attached to politicians and few influential people to boost those at their operational areas.
In a communiqué issued after its National Executive Council (NEC) meeting in Warri, Delta State, and signed by the President, Comrade Francis Olabode Johnson, and the General Secretary, Comrade Lumumba Okugbawa, PENGASSAN said that the security agencies were already over-stretched in maintenance of security and peace in the country.
"The NEC-in-Session observes the inadequacy in the number of security agents, especially the Army and Police who are already overstretched in maintaining security and peace in the country. There should be immediate recruitment in these security agencies to arrest the situation.
ALSO READ: IGP on cattle ranches
"The NEC-in-Session demands that Security operatives attached to VIP's (Politicians and Powerful Nigerians) in the country should be reduced to increase their number in operational areas," the union stated.
Recognising the strong and unequivocal commitment of the security agencies in ensuring security of lives and properties within the country, PENGASSAN condemned in strong term the resurfacing of attacks by Boko Haram insurgents, especially the recent abduction of 110 Girls of Government Girls College, Dapchi, Yobe State.
PENGASSAN demanded that the Federal Government through the various security agencies should do everything possible in ensuring that the Dapchi Girls and all those in captivity regain freedom and re-unite them with their families.
Tension in Osun as Aregbesola inaugurates N1.6bn road project