Pen Cinema's flyover property owners want transparency in compensation process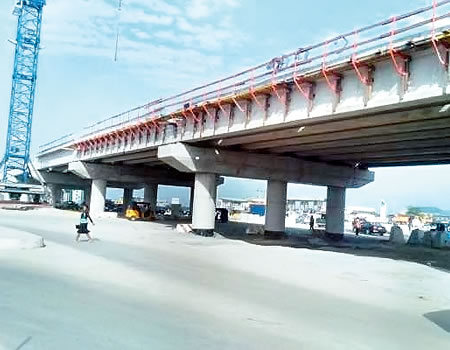 Despite the assurances by the Lagos State government that property owners affected by the ongoing construction of flyover bridge in Pen Cinema area, Agege, would receive their compensation without delay, some of them who spoke to with the Nigerian Tribune last week, were of the view that recent changes of guard in the ministry for Physical Planning and Urban Development may delay the exercise.
Besides, they urged transparency in the compilation of document submitted by the individual victims to ensure that everyone is adequately compensated.
The agitation came barely a few weeks ago when  the immediate past Commissioner for Physical Planning and Urban Development, Mr Abiola Anifowoshe, while reacting to the allegation of "seeming complicity" by government officials to manipulate the submitted document as reported by some media.
Although, Anifowoshe, debunked media reports suggesting that government was unnecessarily delaying the compensation as a result of cumbersome processes outlined for the exercise. He however assured that those whose structures were demolished would be paid.
However, last week when Governor Akinwunmi Ambode, announced the reshuffled cabinet that affected some ministries, the fear arose again and some property owners believed that changes in personnel usually create unnecessary bottlenecks.
"Experiences have taught us that not only a change in government that usually create problems of continuity in policy, but changes in top rank personnel is also a factor that should not  be overlooked.
"We knew what when the former Commissioner was in office, and nothing suggested that the newly appointed one will not factor his own interest in the compensation process, except the Governor himself is directly involved," said a group of the affected members who spoke under the condition of anonymity.