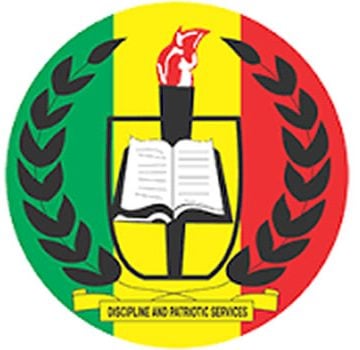 THE Kwara state command of the Nigerian Peace Corps has called on the present Federal Government to assent to the Bill creating the Corps as passed by the National Assembly in fulfilment of its electoral promises on job creation.
Speaking with journalists in Ilorin on Wednesday during a peaceful procession by members of the corps in celebration of adoption of bill creating the corps by the National Assembly in Abuja on Tuesday, the state commandant of the corps, Lukman Adelowo Yekini, said that creation of the corps would be one of the best things democracy had produced in the country for Nigerian youth.
Yekini, who said that members of the corps had waited for about 19 years to get recognition of the federal government, added that Nigerian youth were happy to see their dream and vision of national creativity, peace, and development being fulfilled.
While commending the eighth National Assembly for doing justice to the plight of Nigerian youth by creating jobs for them through adoption of the bill, the commandant said that there would be employment for the unemployed youth when it became operational.
"We are going to inculcate discipline in schools and youth. We are aware that some of the challenges in our schools now include examination malpractices among other juvenile misconducts, cultism, and drug abuse. We'll make our impact felt in curbing these misconduct.  We'll make some other aspects of our programmes known to members of the public when we're operational.
"There's victory at last. The adoption of the bill by the national assembly. That's what we are celebrating. For 19 years we've been trying to get attention of the federal government. After all odds, we're grateful that the eighth national assembly did justice to our plight.
"It's a nationwide celebration. Nigerian youth are happy and that the present government is ready to listen and put succour to one of the greatest national problem which is the issue of youth unemployment.
"So, we urge the federal government to put assent to the Bill. We are sure the FG will assent to the Bill. Moreso, job creation is part of their manifesto. And they are ready to do that. This is the avenue to fulfil their electoral promises.
"Objectives of the Peace Corps of Nigeria is to create meaningful jobs and not sort of empowerment by some politicians to unemployed youth in the country.
He also said that collaboration with other sister security services is cordial, describing them as senior colleagues that would put them through. "We can't work in isolation. We'll meet with them for support to work in harmony to be able to achieve our aims and objectives peacefully", he said.
---
---