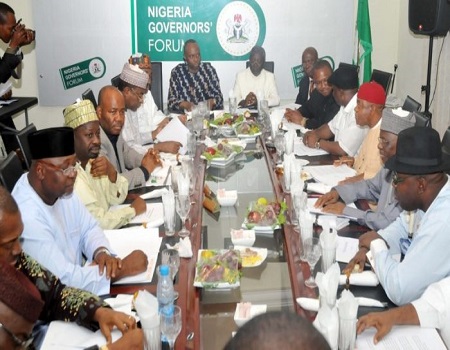 THE Nigeria Governors Forum (NGF), has attributed the rise in the improved internally generated revenue of states in the North Central in 2017 to Pay As You Earn (PAYE).
The Executive Director Strategy and Research of the NGF, Latif Shitu, who disclosed this at the North Central regional training on Tax audit and investigation for state internal revenue services in Abuja, Wednesday, observed that the annual IGR in 2017 for Kwara was 14 per cent, Plateau 17 per cent, Benue 30 per cent, Kogi 18 per cent, Nasarawa 81 per cent, and Niger 11 per cent.
Shittu said the crisis that followed the oil price burst between 2013 and 2014 had made states look inward for ways to improve their revenue mobilisation.
The state internal revenue services were therefore tasked with the objective of raising internally generated revenue to stabilise recurrent receipts.
ALSO READ: Osun rerun: We didn't reject alliance with Omisore, Adeoti ― Adeleke
To deliver on this task, he noted that the states revenue services embarked on various reforms to revitalise the service and improve revenue outcomes.
He said "These include recruitment of professionals, conduct of sensitization programs, implementation of tax for service projects, deployment of innovative technologies to support taxpayers enumeration and a cashless policy. Sequel to these reforms, states recorded remarkable growth in their annual IGR including Kwara, Plateau, Benue, Kogi, Nasarawa and Niger State.
"However, examining the composition closely, one will observe that this was driven mainly by PAYE. While the growth is commendable, there is still room for improvement.
"Recent conversations with your revenue services indicate that tax audit cases have been on the rise with a number inconclusive, perhaps due to poor management or inadequate skilled personnel to manage them.
"The outcome in some states on selected approaches contained in this training has shown that adopting a strategic and taxpayer-centric approach to tax audit is indeed key to effective tax administration.
"Tax audit officers need to understand taxpayer behaviour and how they think to be able to outsmart devious means they might adopt to evade taxes or under-declare taxable income."