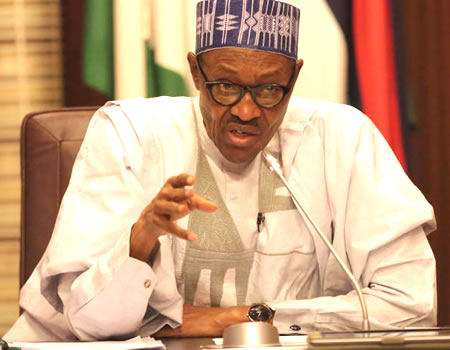 PRESIDENT Muhammadu Buhari has called on Member States of the Economic Community of West African States (ECOWAS) to pay their annual contributions as and when due for the Commission to operate effectively.
The President made the call when he received the new President of the ECOWAS Commission, Mr Jean Claude Brou at the State House, Abuja, on Friday
He also maintained that the sub-regional body must run a leaner organisation by cutting costs and becoming more efficient so as to achieve its objectives.
President Buhari said a lot of work had already been done toward cutting running costs, following the recommendation of a committee set up by the Commission on the reduction of the number of commissioners.
"We must work toward limiting costs, keeping the number of statutory positions low and running the organisation more efficiently," he said.
While welcoming the new President of the ECOWAS Commission to Abuja, the President pledged the full support of the government of Nigeria in ensuring that his tenure was successful.
"The task is enormous. The job is not easy, given the many challenges facing the sub-region, ranging from issues of security and that posed by the environment, including the shrinkage of the Lake Chad,'' he noted.
He, however, pledged the full commitment of Nigeria to work with other ECOWAS Member Countries toward finding a lasting solution to the problems.
In his remarks, Brou said he was at the Presidential Villa to inform Buhari that he had assumed office at the ECOWAS Secretariat in Abuja, and was fully prepared to address priority issues.
According to him, such issues include the common currency, restructuring of the organisation and the pending issue of new memberships.
He also presented a special message from the Ivorian President, Alassane Ouattara to Buhari and condoled him on the recent death of two members of his family members.