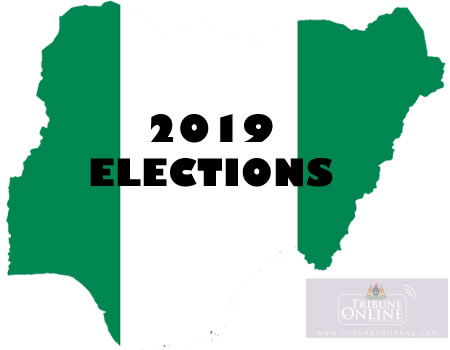 THE Catholic Bishop of Awka diocese most Reverend Paulinus Ezeokafor made the call during today's church service at St. Patrick Cathedral Awka, the Anambra state capital.
The Cleric, who regretted that most Christians all over the country speaks ill of the government at any given opportunity, but always fail to participate in the election process, noted that the only way to vote out the wrong people in our democracy during elections is to obtain the permanent voter's card which will commence on Monday.
The Catholic Prelate while expressing displeasure with attitude of Christian who sell their votes for little token and endure punishment of sufferings for a long period of time, wondered why candidates who retired from active service and above sixty years can be allowed to pilot the affairs of Nigeria and described it as a burden on the growth and development of the country.
ALSO READ: 2019 election: Kwankwaso visits Anambra, kicks off presidential campaign
While applauding the recent move by EFCC and INEC to check-mate excessive spending by politicians during elections, Bishop Ezeokafor maintained that if implemented it will restore sanity in the election process in the country, as it will help project right candidate to occupies a leadership position in the society during campaigns.
He pointed out that Christians are entrusted with the responsibility of taking the lead in a positive direction where ever there find themselves and charged them to eschew nonchalant attitudes as Nigeria belongs to nobody in particular but to everyone collectively.
---
---