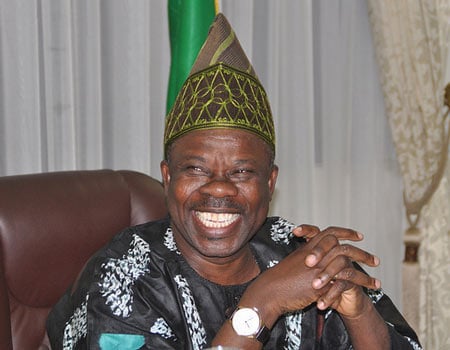 THE Ogun State Government on Thursday said it will offset all backlog of gratuities, cooperative deductions, severance, furniture allowances of its workforce and other social services with N17. 3bn Paris Club Fund.
This was disclosed by the State Commissioner for Finance, Mr Adewale Oshinowo, at a press conference held at the Governor's Office press centre in Abeokuta.
Oshinowo flanked by the Secretary to the State Government, Mr Taiwo Adeoluwa and the State Commissioner for Information and Strategy, Mr Dayo Adeneye, said the decision was in line with the Senator Ibikunle Amosun led administration to the welfare of workers.
The Finance Commissioner said the money was the last tranche of Paris Club released by the federal government to states of the federation.
Oshinowo said that N10bn which represents 60 percent of the total Paris Club be used for immediate payment of the backlog of cooperative deductions, gratuity, severance and furniture allowance of its workforce.
The remaining N7. 3bn is expected to be spent on social services for the benefit of the entire 7.5million indigenes of the State.
"This administration, as you all know, is worker-friendly. This informed its decision to increase the salaries of workers in 2012 which doubled our monthly wage bill. It is a testament to the value this government places on its workforce that it pays the highest salaries in the entire federation.
"The Amosun government consistently pays workers'salaries as at when due. The latest payment will, no doubt, boost the morale of public service workforce and enhances its productivity," Oshinowo added.
In his remarks, the State Chairman, Joint Negotiating Council (JNC), Comrade Abiodun Olakanmi, appealed to the State government to ensure that the fund covers the 2016,2017,2018 promotion exercises of workers.
Olakanmi supported by the State Chairman of the Trade Union Congress (TUC), Comrade Bunmi Fajobi, called for the report of the Tripartite Committee on Contributory Pension Scheme.
He appreciated the State government for keeping to its promise that it would not owe workers in the state at the expiration of Amosun's government.