Parents lament Babcock varsity conditions for returning students
All is for covid-19 safety rules ― Management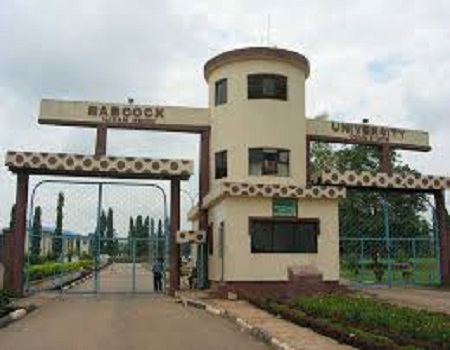 Parents of students of Babcock University, Ilisan-Remo, Ogun State, have said the conditions set by the school to welcome returning students back on campus for the 2020\2021 academic session are unfriendly.
The school has two batches of resumption, which is also staggered for every student.
Those in batch A who are in terminal classes from 400 level to 600 level depending on course duration, as well as medical students in 300 level, would resume between tomorrow Sunday, September 20, and Tuesday, September 22, while their juniors except those in 100 level would resume on October 25 even as they will all continue to learn virtually from home.
So, aside from making covid-19 test mandatory for every student and to be done in the school but borne by each student at the cost of N25, 000 each before they can be allowed into the campus, every student is asked to come with their personal safety kits – including an infrared thermometer (for those who can afford it), a pack of disposable face masks or three reusable ones, as well as hand sanitizers.
Also, every student is expected to stay on campus throughout the six weeks the semester will last unless for a student who is ready if insists of leaving campus for any reason to be in two weeks isolation on return and also do a fresh covid-19 screening to be borne by him or her.
Equally, every student is expected to have paid up their school fees or showed evidence of having enough money for that purpose in their wallet and all these rules are stipulated in details in a letter to parents and students dated September 11, 2020, and signed by the Director of Communications and Marketing of the university, Dr Joshua Suleiman.
Parents, however, said the financial implications of meeting up with these conditions on them is not only huge but unfriendly.
They based their reason on what they called dull economic activities they experienced and still experiencing especially due to the coronavirus pandemic in the country. Some even complained that the school has also increased the school fees despite the short period the semester would last.
One of the parents, whose daughter is studying international law and diplomacy told Saturday Tribune on condition of anonymity that her daughter's school fees is now N750,000 as against N600,000 previously for the six-weeks period-though has been engaging in the online\virtual classes.
She said though, ascertaining the coronavirus status of every student is a welcome idea, yet, the school should have approached the federal government to bear the cost.
According to her, the federal government has said repeatedly that covid-19 test is free and now that it involves students I want to believe that the federal government will be willing to take up the responsibility.
She also said she would have to look for about N18,000 to buy internet data for her daughter to attend church services.
On this, Suleiman said the university did not ask students to come with their own COVID-19 test results because it wanted to be sure if they were authentic and this for sake of the safety of students and other members of the university community.
On school fess, he insisted that the school fees remained unchanged across the board except that the school charged only N36, 000 to cover ICT costs and that all these are clearly stated in the letter and also on the school website and therefore wouldn't know where some parents got their own contrary information.
He told Saturday Tribune that the students are asked to pay full semester fees despite spending a short period on campus is because the school has to make accommodation for decongesting classrooms and hostels to accommodate fewer students because of the pandemic.
Suleiman emphasised that all these conditions are for the safety of students and every other member of the university community.
Kogi Govt Writes US, Protests Visa Ban
Kogi State government has protested the recent visa ban imposed on politicians alleged to have rigged the November 2019 election…Parents lament Babcock  Parents lament Babcock
Third Mainland Bridge Phase One Rehabilitation Almost Complete ― Controller
The Federal Controller of Works in Lagos, Mr Olukayode Popoola, on Friday assured that Third Mainland Bridge repairs were progressing…Parents lament Babcock  Parents lament Babcock
Ondo Amotekun Arrests 65 Cows, Herder Over Farm Destruction
No fewer than 65 cows and the herdsman in charge, Adamu Adamu Yusuf , have been arrested by men of the Ondo State Security…Parents lament Babcock