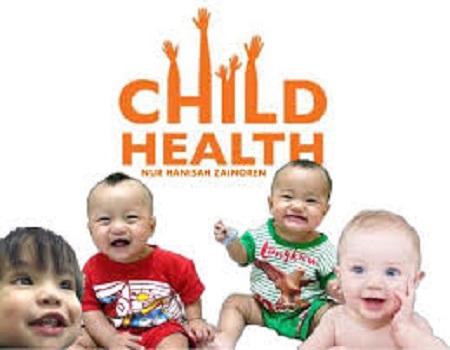 A Consultant Paediatrician, Dr Fatunke Fatoye, has advised mothers not to always assume that indications like fever, vomiting and abdominal pains in children were malaria symptoms.
Fatoye of the Department of Paediatrics, Federal Medical Centre, Keffi, Nasarawa State, gave the advice in an interview with the News Agency of Nigeria (NAN) on Tuesday in Lagos.
According to him, these symptoms can also be showing that the child has a condition known as "Acute Acalculous Cholecystitis (AAC)''.
ALSO READ: Impeachment: The waiting game between Ambode, Lagos lawmakers
"Acute Acalculous Cholecystitis is a disease that affects the gallbladder; the gallbladder is a small sack that is attached to the liver that helps digestion.
"It also helps to store bile, which helps digestion.
"Though the condition is rare, but when it occurs, people may not think that it is AAC since it is not common; it is more in adults than children.
"But, if you find a child having fever, abdominal pain, vomiting, yellowness of the eyes, quickly seek a doctor's attention.
"These symptoms can be misguided for malaria, and this is an advice for mothers who assume the health condition of their children when they see these signs without proper diagnosis.
"For people to know how the gall bladder looks like is why I like using slaughtering of chicken as example; there is this sack that must not burst inside the chicken when slaughtering, if it burst, the whole meet will be bitter, that is the gall bladder.
"So, the sack can become diseased; and some of the things that may point to that would be the child may be sick and he may be having pains from the right upper part of the tummy,'' Fatoye said.
He enjoined parents to always pay attention to their children whenever they complain of pain on the right part of the abdomen particularly if they had yellowness of the eyes.
According to him, it can be a pointer that the child has stone in the sack and the sack is diseased.
Fatoye said having a yellow eye may be a pointer to numerous kinds of conditions, adding that infections that affect the gall bladder may be one of them.
He said that if the infection was a long time infection, the stone might probably cause gall bladder cancer because anything that causes irritation for a long time might cause cancer.
The consultant said severe malnutrition was also one of the causes of AAC in children, urging mothers to ensure their children are fed with the right nutrient.
Besides, he advised mothers to avoid feeding their children fatty foods high in cholesterol content such as meat pie, biscuits and sausages.
He said lifestyle change in diet and weight loss is the most effective ways to prevent gallstones in the sack, adding obesity is an increased risk factor.