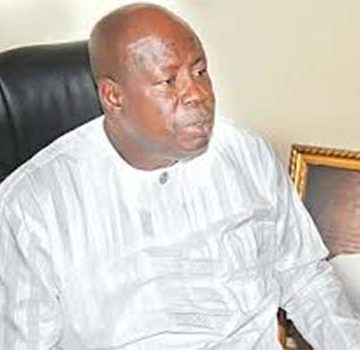 CHAIRMAN, Oyo State, National Union of Road Transport Workers (NURTW), Alhaji Taofeek Oyerinde, popularly known as Fele, has refuted rumour of his death which enveloped the state over the weekend
Though, the death rumour of the NURTW boss shook the transporters' camp as people made calls to ascertain the true situation.
Speaking with Nigerian Tribune on Monday during his tour to some motor parks in the state, Alhaji Oyerinde who expressed surprised at the ever-growing rumour in the last few days said: "glory be to God I am alive and kicking."
Fele also revealed that he attended a function in Ogbomoso on Saturday, saying "at least you're able to speak with me now. By the grace of God Almighty, I am alive and kicking against the rumour.
"I don't know who is behind this, I attended a function in Ogbomoso as and people saw me. That should allay fears of my supporters, by the grace of God, we shall continue with the peaceful assignment we're doing in Oyo NURTW," he stated.
Yesterday, his Elebu house was besieged with scored of his supported who came calling on solidarity visit.
Thereafter, he then proceeded on facility visit to the major motor park in Ibadan to allay fears of members of the party over the death rumour.
Some of the motor parks Alhaji Oyerinde visited on Monday included Challenge, Iwo-road, Ojoo among others.