Oyo lawmaker gives N25m scholarship to tertiary students
• It's a lifeline for my family, says father of beneficiary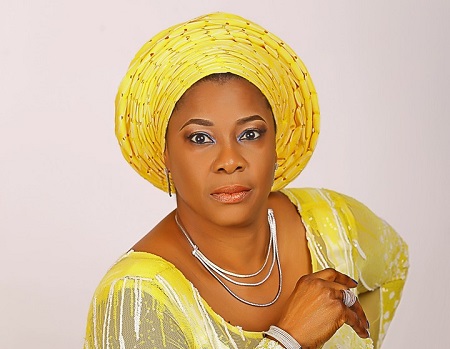 A member of the House of Representatives from Oyo State, Honourable Tolulope Akande-Sadipe, has doled out a N25million scholarship to tertiary school students in Oluyole Federal Constituency as part of the fulfillment of her campaign promises.
Honourable Akande-Sadipe, who is of the All Progressives Congress, made the fulfilment at the presentation of dummy cheques to the 25 beneficiaries of the first phase of the programme drawn from across schools in the country.
Speaking at the event, the lawmaker, who was a Special Adviser on Projects during the governorship of Senator Abiola Ajimobi, said each of the beneficiaries would get N100, 000 paid directly into the account of their school to cover their tuition fees and incidental expenses.
According to her, the beneficiaries will enjoy the scholarship from 2019 to 2023, by which time they are expected to have graduated and upon their graduation.
Each year, a new set of beneficiaries will be added to those currently onboard until the N25million set aside for the scheme is exhausted.
"The reason I believe so passionately in helping provide opportunity such as this is that education has the potential for transforming our nation, thereby creating progress and growth.
ALSO READ: Edo 2020: NAPS denies endorsing Obaseki
"Every citizen is a pillar of the nation and every nation rests on billions of such pillars. The more educated the pillars are, the stronger the nation's foundation would be.
"This is a great day for Oluyole Federal Constituency. In the midst of these scholars, I see tomorrow's medical professionals, scientists, law enforcement officers, business executives, writers, lawyers.
I hope a few of you someday will become legislators like me or even governor of Oyo State. Trust me, I will vote for you," she said.
Expressing his appreciation to the lawmaker, Mr William Olufemi, father of Esther, a 100 Level student of the Department of Chemical Engineering, Obafemi Awolowo University, Ile Ife, Osun State, described the scholarship as "a lifeline and a big relief" for his family.
He said since he was deported to Nigeria from Spain a couple of years ago, he had been living from hand to mouth and borrowing heavily for the upkeep of his family, just as he said a job had not been forthcoming despite several attempts at getting one.