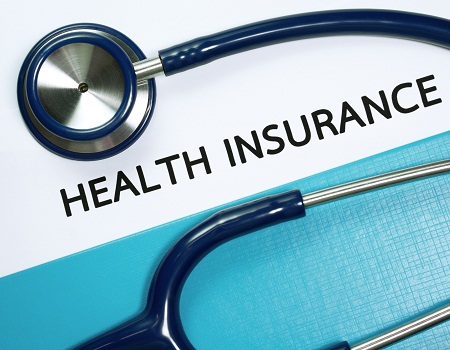 Executive Secretary, Oyo State Health Insurance Agency, Dr Sola Akande, has said that the agency intends to have enrolled 400,000 persons under the scheme by July 2019 in furtherance of its pursuit of ensuring Universal Health for All.
Akande, who spoke at the opening of the agency's performance retreat in Oyo town, said the scheme, currently repositioning itself for better performance, has 60,000 subscribers in its one year of operation.
He stated that the subscribers to the scheme were from 13 local government areas, adding that other local government areas had been distributed to partner health management organisations to ensure they can also be captured under the scheme.
ALSO READ: Why I killed my mother, slept with the corpse ― 18-year-old suspect
Although the scheme's initial target was to have 10 per cent of the state' population enrolled, Dr Akande stated that religious and cultural misconception about insurance had contributed to people's poor attitude to and acceptance of health insurance.
He added, "It takes a load of money to change the attitude and beliefs of people, but this has started changing. Already, UNICEF is partnering with us in the area of publicity and awareness on this."
The agency boss said under the scheme, some primary healthcare facilities had received a facelift, some reequipped and some restocked with drugs.
The state-supported health insurance scheme, which is also about bringing on board another 4,500 from a sector of the economy by December, Dr Akande said, decided on the retreat to be able to recalibrate its plans based on challenges and gaps identified by different stakeholders.
Chairman, Health and Management Care Association of Nigeria, Dr Babatunde Ladele, stated that in moving the scheme forward, subscribers to the scheme must be happy with its workings.
Ladele linked the poor acceptance of the scheme to Nigerian's poor health-seeking habit, adding that the number of subscribers on the scheme was impressive given the difficulty of marketing health insurance as a product.
Chairman, Nigerian Medical Association, Oyo State, Dr Akin Sodipo, said the association was ready to partner with the agency as well as ensure good health care delivery to its enrollees.
Earlier, Chairman, House Committee on Health, Mr Silas Okunlola, said good customer care was central to ensuring the increased enrolment the scheme desired.
Okunlola said that periodic assessment of the scheme was imperative to ensure it remains focused on its objectives. He declared that without a good subscriber care, especially when they come to assess treatment, more people would not be drawn to join freely.