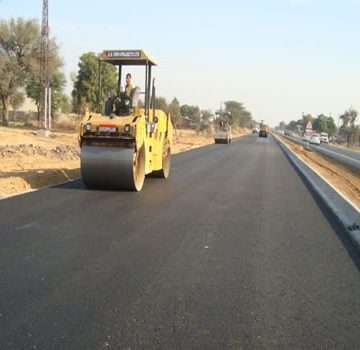 THE Oyo State Government has commenced the construction of 150 kilometres of roads across the state in a move to ease transportation system and improve socio-economic activities within the state.
The State Commissioner for Local Government and Chieftaincy Matters, Mr. Bimbo Kolade made this known at the weekend while inspecting the construction of asphaltic roads project in Ibadan West Local Council Development Area and Ibadan South West Local Government areas of the state, adding that the roads are being constructed in the 33 Local Government Areas and 35 Local Council Development Areas across the state.
Mr Kolade stated that the roads are equitably distributed for the benefit of the people and each local government with its LCDAs is expected to construct between three to five kilometres of road in their locality.
The commissioner disclosed that the project tagged joint inter-State Local Government roads will cover mainly trunk C (Local Governments) roads and some bridges in order to prevent flood disasters in the state.
According to him, infrastructure is one of the key pillars of the present administration, hence, government's commitment to the continued provision and maintenance of a functional network of roads that will enhance socio-economic growth throughout the State.
He warned that no local government should do a shoddy job but should rather follow the footsteps of the state government in providing quality infrastructure, adding that government will continue with the monitoring process of the projects and consequently enjoined the residents of beneficiary communities to make good use of it and desist from any activities that can damage the projects.
In his remarks, the Chairman, Aleshinloye International Market, Ibadan, Alhaji AbdulFatia Amubikan said that the market would witness unprecedented development in terms of customer base and more conducive business environment by the time the project is completed, appreciating the Governor Abiola Ajimobi's administration for the laudable projects.
Among the projects inspected include asphaltic construction with drainage of Aleshinloye International Market road,  construction of double box culvert and asphaltic tarring of adjoining road at Popoyemoja, Ibadan as well as the asphaltic tarring and construction of hydraulic structures along Azeez/Ayinla, Adetunji Bello Street,  Olusanya Area  Ring Road, Ibadan.