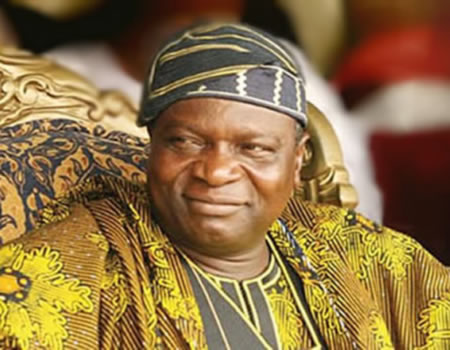 A former governor of Osun State, Prince Olagunsoye Oyinlola has called on the Independent National Electoral Commission (INEC) to save the state unnecessary tension by declaring the winner of the governorship election held on Saturday.
Prince Oyinlola told newsmen on Monday in Osogbo that neither INEC nor any political party had the right to subvert constitutionalism and the peace of the State.
"INEC's position is double-standard. The same INEC had returned winners in recent election with similar cases, especially in Kogi and Bauchi States.
"I call on INEC to reverse itself because the constitution and the Electoral Act are very clear on this matter. The winner must be declared forthwith.
"Having said that, I want to appeal to those who are desperate to subvert the will of the people to think twice. Some people are said to be boasting that they will win the re-run election on Thursday at all costs. I ask them to tread softly. This state deserves its peace. Nothing must be done to set this state ablaze," he said.
Prince Oyinlola also called on security agents to remain neutral and be professional in discharging their duties always.