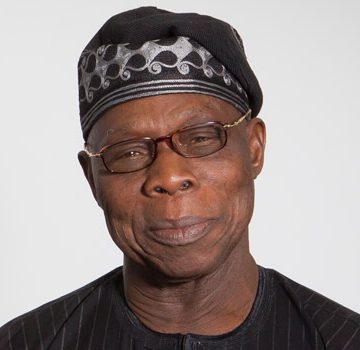 FORMER president, Chief Olusegun Obasanjo, has promised to support youth development initiatives as 2017 Owu Convention holds on Friday.
He disclosed this when members of the Royal Union of Owu People (RUOP,) led by its National President and former Military Governor of old Ondo State, Major General Ekundayo Opaleye, paid him a visit at his Hilltop Residence in Abeokuta, over the weekend.
Obasanjo endorsed the activities of the Union at the two-day event holding in Ibadan, that the youth development initiatives would serve as empowerment for the teeming youths.
In a statement signed by Opaleye and the union's National Secretary, Alhaji T.A. Quadri, and made available to newsmen 
on Monday
,
the union identified with the former president on his achievements and noble roles in the unity and progress of Nigeria and Africa at large.
The statement read, "The Royal Union of Owu People is a body that unites all Owu people in Nigeria and Diaspora. Settlements of Owu cut across Ogun, Oyo, Lagos, Kwara and Osun States.
"The Union identified with the former President on his achievements, more importantly, his noble roles in the unity and progress of Nigeria and Africa at large.
"The president conveyed the programmes of the union which include youth development initiatives to achieve a united and formidable resource, a worthy legacy of the Owu Nation; involvement in cooperative society to assist and empower the teeming members.
"The union wished the former president more grace to continually useful for Owu nation, Nigeria and mankind."