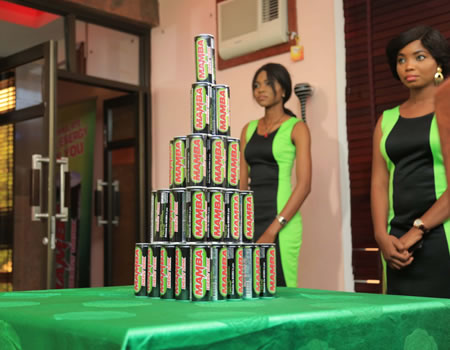 THE Chairman of Mamba Energy Drink, Mr. Ayo Ojuroye, has stated that  one of the aspirations of the company for its newly-launched energy drink, Mamba Energy Drink, is to  begin to produce the energy drink in Nigeria, very soon.
Speaking at the launch  of the new drink in Lagos, Ojuroye explained that though the idea of the drink was conceived about four years ago, the company wanted to ensure it deliver quality drinks to the Nigerian consumers; hence its decision to wait that long before making its debut into  the nation's  market.
While expressing the company's commitment to the nation's business environment, Mr. Ojuroye stated that the product was being introduced to fill in some noticeable gaps in the market  and, at the same time, create a pan-African  brand that can effectively compete with the top foreign brands, in that category.
Also speaking at the event, the company's  General Manager,  Mrs. Titilola Adedeji, stated that  one of the uniqueness of the new product is that,  while other energy drinks brands in the market are manufactured with bias for foreign consumers, the new product is specially designed for the Nigerian consumers.
ALSO READ: We don't want problem in Ekiti, Yorubaland —Ooni
She added that the new drink has been produced with reduced caffeine and taurine content, with increased Vitamin B, to make it healthier for consumption.
"As you would care to know, we have done a careful research of the Nigerian energy drinks market long before now and found out that the market is bustling with a plethora of energy drinks. Nothwithstanding, our findings revealed that most of the brands out there are manufactured with bias for foreign consumers.
"It was this lacuna that prompted us to introduce Mamba Energy Drink into the market exclusively for Africans," she stated.