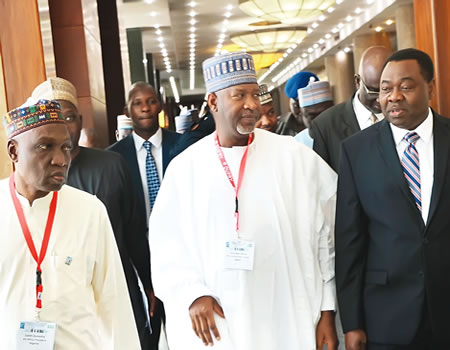 The Managing Director of the Federal Airports Authority of Nigeria (FAAN), Alhaji Saleh Dunoma has declared that the goal of his team was to certify all international airports in the country.
In achieving this feat, Dunoma hinted that efforts were already ongoing as the management had already taken the bold step to carry out the APEX in safety programmes in the international airports.
Declaring that Nigeria has been in the forefront in striving to attain the highest levels of safety standards, Dunoma explained that with the assistance of the APEX in safety programme, that FAAN was able to achieve the certification of Nigeria's 2 busiest airports.
According to Dunoma, the APEX review for Kano and Port had already been carried out in March while reviews for Enugu and Kaduna airports are scheduled for June this year.
The FAAN Chief who was speaking at the ongoing 59th Airports Council International (ACI) Africa Board and committees meetings & regional Conference and Exhibition  in Lagos maintained that the evolving nature of airport management demanded a transformation of airports who now mostly serve as public service providers and not commercial enterprises that are efficiently managed to generate more revenues and subsequently declare profits.
While commending ACI for giving Nigeria the opportunity of hosting the conference in Lagos, Dunoma declared: "FAAN's relationship with ACI Africa spans over a decade and it has been a worthwhile and mutually benefitting relationship. I am proud to say that the same mutually benefitting relationship  is enjoyed by other members of ACI Africa.
"AC1 Africa works with its members and also liaises with other International bodies like ACI World, ICAO etc to ensure improved human capacity development by providing various standard and customised trainings in different skill areas to ensure safe, secure and efficiently managed airports.
"Last year, Nigeria signed the agreement to become one of the ' AC1 global training centers, to further advance the goal of human capacity development in FAAN and in Africa. The first training after the agreement was conducted in December 2017 where Nigeria received participants from other African countries.
"Over the years, ACI Africa had focused on safety as a priority leading to the initiation of the world wide acknowledged Airport Excellence (APEX) in safety programme. This has recorded great achievements as major airports continue to requests for this programme."
---
---