Our disappointments, hope in the next four years
Sunday Tribune spoke with a cross section of Nigerians on what they feel about the last four years of the Buhari government, as well as their expectations in the next dispensation.
THE administration of President Muhammadu Buhari was, in 2015, been elected on the mantra of Change, majority of Nigerians have different tales to tell concerning the impact of the government on their lives.
We need national meeting to settle Nigeria's national identity now —Obasanjo
No pass mark for agriculture
Agriculture is one vital area that government had hoped to make impact, apart from trying to ensure food security. Many farmers had hoped that the government promise would be fulfilled and that they would soon be smiling to the banks as they did in the past but that does not seem to be the case.
Kunle Ayandele is a graduate of Animal Science and Minna-based farmer.
"(Federal) Government does not deserve any pass mark. Although it came with good intentions, but intention is never enough. There is lack of sound policies and implementation, making the whole campaigns and plans mere propaganda.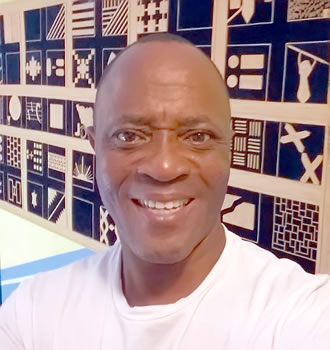 Also, there is poor monitoring and evaluation of schemes and projects. Not too long, the President was in Niger State to commission a sugar-producing company in Mokwa. The state government is said to have invested N50 billion on that project. That should mean growing several thousands of hectares of sugarcane and employing thousands of people. But today, not a cube of sugar has been sold to the market from that firm."
"The 'executive farmers' in Abuja never cultivate a plot of land, but get all the inputs that the real farmers should get. Recently, I was speaking with one of the locals on the farm; he is into politics and a ward secretary. He told me the fertilisers being distributed do not get to them on time. The senators, House of Representatives members, and all others high profile politicians, get their shares first before it gets to them.
"I have been cultivating about four hectares of land for three years, at no point in time did I have a direct access to inputs or enjoy their subsidies.  This is exactly the fate of many farmers. Although the government made lots of efforts at raising funds for farmers, bureaucracy is spoiling the whole show.
"For instance, the CBN Anchor Borrowers Programme was a nice design, but as usual, the executive farmers take part of the fund and give the remaining slots to their 'people'. At the end, only a few genuine farmers are able to access it, which they do for media parade."
"Unfortunately, most state governments failed to release the counterpart-funding and this in no little way affected the scheme. Furthermore, there is misplacement of priorities in the agricultural sector. Cashew nut that started out as a hot cake at the onset of the administration suffered serious setback this year due to inability of deliveries to be done promptly.
"The nuts stayed too long at the port and new demand could not be made. I have no doubt our failed yam exportation resulted from this lack of sense of urgency and priorities too. The most challenging of this outgoing government's inefficiency is poor marketing and prices of agricultural produce.
"Cost of production has for the past three years been higher than sales costs. This has forced many young people out of the sector and kept many discouraged, amidst huge debts. I belong to a youth agriculture forum and this is mostly top of our discussion. If we take the success the past administration recorded with cassava, it made farmers smile to the bank. However, the current government could not sustain the policies, and the result was a significant drop in the price of cassava, leading to huge losses for producers, who are now constantly at the mercies of off-takers," he lamented.
Ayandele's experience and frustrations as a farmer are replicated all over the country, be it in Kano, Oyo, Enugu or Adamawa State. So, what should government do to assuage the problems farmers?
Jawi Ola, an author, however, has a different opinion on government performance in the area of agriculture. For him, the scope of agribusiness has expanded tremendously. He believes that Nigeria had seen more young people going into agriculture.
"However, there is more to be done in (the area of) packaging, branding and marketing our food crops for shelf life retail," he said.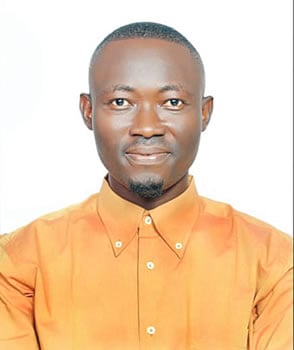 According to Ola, the first term of Buhari's administration, saw monumental revenue savings in billions of naira from government agencies and institutions. He, however, added that the administration had not impacted the country positively in fighting corruption.
Ola alleged a recent report revealed that two APC governors were jailed but they were still being paid their salaries as senators.
"This is both fighting corruption and aiding corruption at the same time. There must be a line in-between," he said.
Speaking on other issues like housing, security, economy, power and infrastructure, Ola the government had not done well in those areas.
"Mass housing is very low. Our cities are overcrowded. Nigeria has enough landmass to create new cities and towns. As electricity improves, there (will be) sabotage. Those involved must be brought to book, no matter who is perpetrating this. Poor electricity is poor business environment.
"Our internal security should be all inclusive. We all should be involved to keep our nation safe, be our brother's keeper. Job creation is all about providing an enabling environment to work and perform. What this country needs now is a night economy. A 24 hours work environment; and (only) security is it to make this work," he said.
Speaking on prospects for the next four years, Ola said: "I see and expect an improved Buhari administration on infrastructure development, agribusiness, building strong institutions, imbibing positive national orientation towards nation-building and growth." He, however, believed that "Buhari will reposition Nigeria into a new socio-political development and patriotism."
Olumide Okunmakinde, a lawyer, writer and researcher, is also optimistic that the next four years could be better if handled well by the government.
"In the next four years, if Nigeria is governed as usual, there will be no generative progress. There will only be a further degeneration of the human and natural fabrics of Nigeria. If there will be generative progress which will be of benefit to all tribes within and global partners, Buhari and the North which he leads should embrace humane spiritedness.
"What is more, they need to reflects deeply on the Nigerian journey from its amalgamation and understand that by design, the North is skewed towards perpetuation in power.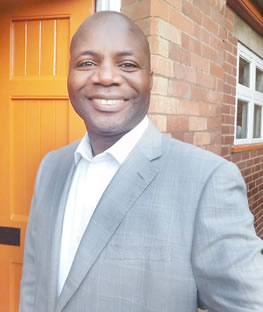 "Buhari should pay attention to the mind of Obafemi Awolowo. In Nigeria's political history, only Awolowo has demonstrated an understanding of the principle of best order in which man comes first; for which he, averred and made it a foundation of his ideological direction that man is the sole dynamic of nature.
"An ultimate expectation is that Buhari should strongly consider and support propositions and overtures towards a return to regional government, where all tribes will be happy together and (there will be) progress in all facets of life. With this, almost all problems, currently bedevilling Nigeria, will be non-existent," Okunmakinde said.
Tokunbo Fajuyitan, also a legal practitioner, is of the opinion that the Buhari administration had done well in three major areas: corruption war, national security and economy.
"The Buhari Administration has done a lot in the areas of anti-corruption war as monies recovered were often reported in the media by the anti-graft agency, the Economic and Financial Crimes Commission (EFCC). The fact that the EFCC was able to get back a lot of money that people had gotten from the public purse for personal use or gains in the past is commendable.
"However, it would have been good if the recovered monies were used to fund infrastructural development such as roads, education, health and create employment opportunities in a transparent manner to allow for accountability and public awareness," he said.
Furthermore, Fajuyitan believed that Buhari had done well by addressing capacity building mechanisms of law enforcement agents by empowering them.
"The Nigeria Police, I understand recruiting 10,000 personnel yearly. The recent increase of the Police remuneration is also a step in the right direction. The Armed Forces are procuring more modern equipment and recruiting personnel in the effort to enhance national security.
 Speaking on the economy, Fajuyitan said government also tried by introducing the 'Trader Moni' Scheme, which had impacted the country. He added that though the scheme had not been given the best of publicity, it had helped small businesses across board, while the new minimum wage is a "right step in the right direction."
Focus on transparency, others
Going forward, Fajuyitan believed transparency, job creation and energy, including the civil service review should be government's main focus.
"Nigerians yearn for information and also need to know, and in most cases want to be able to see what the administration is doing in areas that concern the public, especially at some very crucial times.
"I expect frequent information dissemination about the schemes that the government puts in place for the public. It will be a great idea for President Buhari and/or the Vice-President to use the broadcast media to speak out," he said.
Fajuyitan also expects the new cabinet of President Buhari "to include more young people, women, and men of proven integrity and compliance."
He added that: "In view of the large number of unemployed and underemployed youths, I expect the administration to implement job creation schemes. Finally, more should be done to improve the erratic power supply. With good power supply, businesses can thrive leading directly to employment opportunities within the private sector and ultimately the desired economic growth to lift the masses out of poverty."
Lekan Lawal also believed that President Buhari has performed beyond average in terms of security and infrastructure, but that the only setback his administration had was that the economy had dropped drastically, "though it has improved lately. He has, however, performed above average.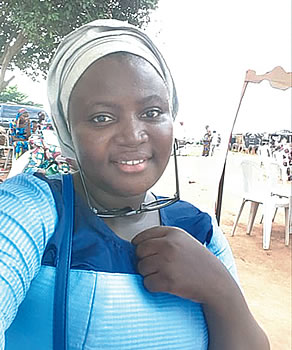 "As for the next four years, I believe in him because of his antecedents as a corrupt-free leader, who has the interest of the nation at heart. I believe that in the next four years, he will do something.  But I want him to look into transportation, the economy, job provision and security. If he can do all of these, things will change for the better."
Raji Bolaji said Buhari was the person Nigeria needed him now because of his military background, especially because many believed he would fight corruption.
"When Buhari came in, the economy was in a shambles. He was able to implement the Single Treasury Account. But one of the things that didn't work for him was his health. He had to travel out of the country on several occasions, which was the major factor for his not-too-good performance then. Also, many of his cabinet members did not perform well. Another challenge he had was the friction between the Legislative and the Executive arms of governance, which made things difficult for him. Another problem was his inability to take action on the issues of Fulani herdsmen and the killings in some parts of the country. Another point of weakness for him is in the area of building the economy. In the next four years, if he his able to select a good cabinet, he should perform better so that the next four years can be much better."
Ahmed Raji believed that the last four years had not been good, "but we have many things to be thankful for.  Although the matter of security has been a major challenge, we are improving in building infrastructure such as road, rail, among others. Also, the economy is growing at a slow pace; I believe that with time, things should get better. But, we deserve better. My expectation in the next four years is that insecurity should be dealt with, just as education must be looked into, as well as investing in Nigerian youths."
Another respondent, Bukola Babalola believed that Nigeria didn't get to this level in a day, "so, reshaping it will take years too. President Buhari has tried in the last four years, but we expect changes in all sectors in the next four years. Let more jobs be created and things be made easier for the people.
"The security issue was not properly managed," Soji  Adeoye told Sunday Tribune. "For instance, the havoc wreaked by the Fulani in the last four years, and not a single Fulani was dealt with to caution others. Also, the economy of the country in the last four years has been in coma. Nobody knows whether the economy will improve or go into comatose. I'm not expecting anything better because this administration is clueless."
Olayinka Oyediran said since Buhari came to power in 2015, the economy had been in a bad state due to the carelessness of the previous government. "It went into recession in 2016, but Buhari was able to jumpstart it by investing in agriculture and infrastructure, helping the economy to get back on track. While doing that, he was also fighting corruption. For the next four years, the President should focus more on job creation for the youth. Moreover, his government should review the 1999 Constitution because that is our main problem of the country. I believe Buhari will make Nigeria work again. Although he is slow, but slow and steady wins the race."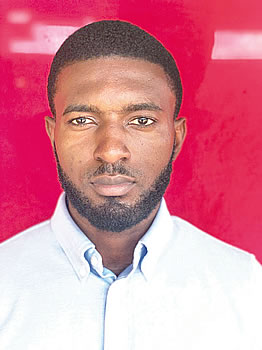 Dr Maxwell Ebueburho, blamed the President for dwelling too much on the problems of the previous administration, wants serious attention to be given to security, power supply, strengthening of the (National Health Insurance Scheme) to cover as many Nigerians.
"I also expect serious attention to be paid to education, especially reducing the number of children who cannot go to school, and create more jobs."
Omotola Oyebanji also believed that President Buhari's four years in office had been tough despite the fact that schemes such as the Youth Empowerment Programmes (N-Power), and other empowerment programmes, "the average Nigerians finds it difficult to survive because of the bad economic situation of Nigeria. Worst of all is that we can no longer walk freely in our fatherland.
"The insecurity now in Nigeria is critical. Our country has practically turned into a slaughter house by bandits, Boko Haram and Fulani herdsmen. Nigerians are being killed, displaced and abuse sexually by of terrorists every day. He must do everything possible to restore peace and unity in Nigeria."
Ijidale Francis, consultant and a member or Rotary Club, said Buhari had tried for the last four years in areas like, infrastructure, road and revamping of the economy from recession secondly, revenue generation, introduction of the Treasury Single Account has grossly reduced embezzlement, corruption and misappropriation; the judiciary system has been thoroughly sanitised, it has been given priorities and autonomy to carry out their duties independently. Recently he approved a minimum wages shortcomings.