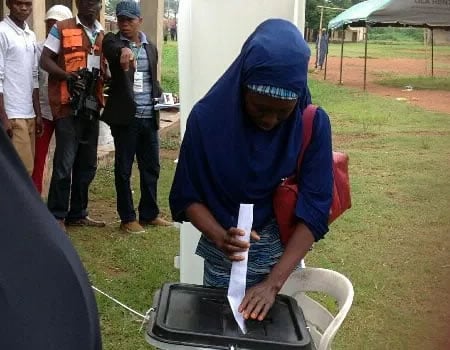 No fewer than three suspected political thugs have been arrested by the Osun State Police command for allegedly unleashing mayhem 
at Igbokiti Unit, Ward 10, Okinni, Egbedore local government council.
Tribune Online authoritatively gathered that the thugs, who invaded the polling unit with dangerous weapons attacked voters and some adhoc electoral officers with cutlasses.
Some of the people, waiting to cast their votes were matcheted as everybody fled to avoid being caught up the violence.
But, the police were able to arrest three of the suspected political thugs and they have been detained.
Confirming the arrest to Tribune Online, during a telephone chat, Osun State Commissioner of Police, Mr Fimihan Adeoye said, "it is true we arrested three suspected thugs in Egbedore and their case is currently under investigation."
He, however, said that "with our vigilance and commitment to ensure peaceful conduct of the exercise, we are very happy that there is peace and there is no significant case and we will sustain the peace and effective security till the end and even after the entire electoral process."
Fimihan, reiterated that we would not hesitate to deal ruthlessly with anybody, who may want to thwart the process, irrespective of status, religious or political affiliation."