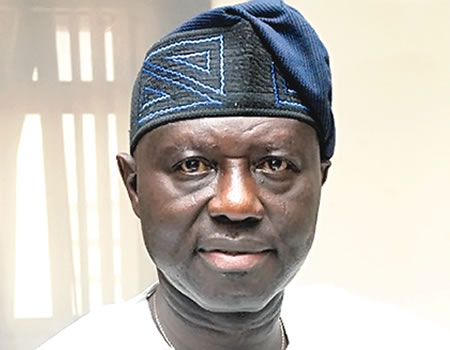 The former Minister of Police Affairs, Mr Jelili Adesiyan, has warned against rigging in the September 22 governorship election in Osun State, saying, the Social Democratic Party (SDP) will resist any action that will tamper with the victory of its candidate, Senator Iyiola Omisore, at the polls.
Adesiyan, who also frowned at the state government's for "tampering with the autonomy of the local governments in the state," blamed Governor Aregbesola for "flouting the constitution with the creation of area offices," which he said were not known to the laws of Nigeria, and for changing the name of the state to "the State of Osun," he said "Aregbesola has committed a treasonable offence."
Speaking during a Petals FM programme, The Interview, on Monday, Adesiyan said, "Aregbesola is ruling with decrees in Osun State, against the constitution of the Federal Republic of Nigeria. Since he became the governor, there was no local government election in Osun State, he only created area offices, and added more to the problems he had created in the state," as a result, on assumption into office, Omisore of SDP will normalise the situation.
The Aregbesola-APC government is trying to perpetuate itself in government for the next 30 years when some of us will not be interested in government again to cover his atrocities, that is why he has gone to bring a surrogate to take after him, that won't work, the people of Osun will resist it.
"We have also been told that part of the plans of the opposition is to lure people with money, and buy their votes, this also will not work. We have already mobilised our people to be at alert, and ensure they monitor proceedings at polling centres. They should check peoples PVCs and ensure that the photographs match up with the faces of the bearers.
"The here is, there won't be peace in Osun State if there is no justice during the coming election. there won't be peace in Osun if there is no justice," Adesiyan, said, while he warned the Independent Electoral Commission (INEC), and other election umpires to be just and not be biased before, during and after the election.
He, however, expressed confidence that the SDP, being the "most popular and most acceptable party loved by all and sundry in Osun State, will will the September 22 governorship election, by the grace of God," adding that, "the people are already prepared and are ready to vote for Senator Iyiola Omisore, as the only man who can rescue Osun People, and retire the lost glory of the state.