Osun 2018: Public health sector 'll be reawakened to meet WHO standard ― Omisore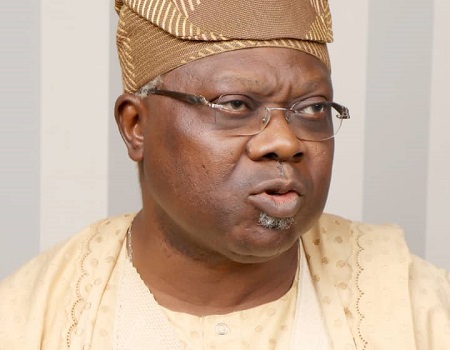 AHEAD of the September 22 governorship poll in Osun, the standard bearer of the Social Democratic Party (SDP), Senator Iyiola Omisore on Wednesday vowed that his administration would reawaken the state's public health sector with the provision of necessary wherewithal to meet the benchmark of the World Health Organisation (WHO).
He maintained that with the present deplorable state of Osun health sector, he contended that concretised efforts must be made to restore effective medical service in public hospital and clinics, with a view to cater for the collective health and welfare of the citizenry.
Omisore made these disclosures while speaking with journalists in Osogbo shortly after participating in a debate organised by the national body of the Nigeria Medical Association (NMA) under leadership of Dr Francis Faduyile.
The debate was attended by the governorship candidate of the Alliance for Democracy (AD), Mr Olugbenga Akintola, the running mate of the Action Democratic Party (ADP), Professor Adeolu Durotoye among others.
ALSO READ: Osun election: 2baba rallies Omisore, takes 'Vote not Fight' campaign to Osun
According to the SDP flag bearer, "we have to wake the health sector up in Osun. I will do everything possible within my reach as the governor of this state to ensure that I improve the quality of health service, starting from the medical personnel, including the paramedical workers, the provision of equipment and the administration of charges and the fees payable by patients."
Omisore stated, "the medical personnel, facilities, adequate drugs and fees payment would be given priority attention. The administration of fees would be moderated to make medical services assessable to all. WHO has a standard of ratio of doctors to patients. I would strive to be close to their standard.
Commenting on his chances of winning the poll, he said "anybody that vote for another party apart from SDP, that person must have a problem with the state. Our party, SDP stands out in this contest, because I am the most qualified and experienced candidate in terms of academic, experience, exposures and my antecedents in this state. I believe that people with good minds would vote for SDP. I am optimistic that I am going to win the election."
While bearing his mind on the creation of enabling environment for the peaceful conduct of the poll, Omisore opined that "I have told them that INEC will either make or mar the election. At this time, I am now charging INEC too to be a fair umpire, serious umpire and unbiased umpire. Anything short of that would not be taken kindly by Osun indigenes. We want to change from the old order to new order in the new dispensation."