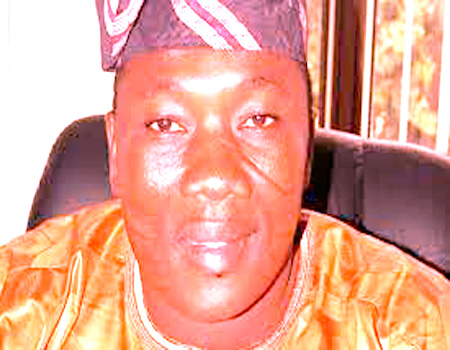 THE Speaker of Osun State House of Assembly, Hon Najeem Salam, 
on Friday
 described as untrue the report in the media that he was distributing Lipton tea, snacks and other food items to residents and natives of Ejigbo, his country home.
He contended that the reports in the social media was the handiwork of his detractors and political enemies, who were jittery of his rising profile and acceptability among the people of Osun State.
Salam, who is believed to be one of the gubernatorial aspirants on the platform of the All Progressive Congress (APC) interested in taking over from the incumbent Governor Rauf Aregbesola come 2018 said "my picture used in some online media was taken in 2014 during the campaign and I have not been to my hometown for over a month now".
According to the Speaker, who spoke to Tribune Online during a telephone chat said "I travelled and returned back to Osun 
on Monday
 evening. 
On Tuesday
, I and the governor went to Governors' Forum meeting with the Speakers in Abuja. I returned back 
on Wednesday
 evening and yesterday, we held the Christmas carol at the House of Assembly complex. What I was holding in the picture published in some online medium were souvenirs given to us by MTN".
"How could I be doing this at this period, even if I don't know what I am doing. The clothe that I wore there in the picture was our campaign uniforms, you can see policemen around me. The picture was real but was taken during campaign period. I was distributing recharged cards, CDs to people in our community. I have done my empowerment in my community and the media were there. I cannot be distributing Lipton tea or sweets and be calling it dividends of democracy," Salam remarked.