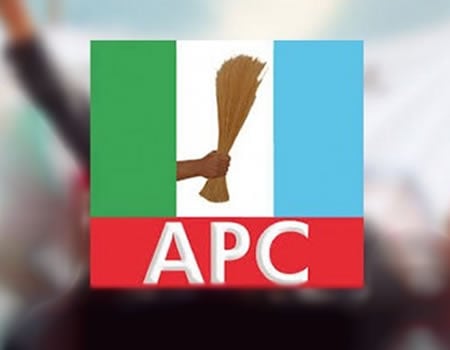 AHEAD of September 22 governorship poll in Osun, the increasing agitation for the zoning of the gubernatorial ticket to Osun West took a new dimension on Friday when some members of All Progressive Congress (APC) under the aegis of Osun Continuity Movement embarked on a peaceful rally in Osogbo, prevailing on the party to allow its standard-bearer emerge from the district..
The protesters, displaying placards with various inscriptions, converged on the popular Nelson Mandela Freedom Park and marched through Okefia to Ogo Oluwa area of Osogbo, where the APC state secretariat is located to make their demands known to the party's leadership.
Some of the inscriptions on the placards read thus "No cheating, West is Okay", "We must encourage equal political stability", "rotational leadership, affirmation action", among others.
Addressing the protesters, the spokesperson of the group, Mr Miftah Saheed contended that in the spirit of fairness and justice, Osun West Senatorial District should be allowed to produce the successor to Governor Rauf Aregbesola among governorship aspirants from the zone.
While recalling that Osun West had only governed the state for 22 months since its creation in 1991, he argued that "it is worthy of note that Osun West Senatorial District remains the only zone that had not produced a governor since the return of democratic rule in 1999".
According to Saheed, 'the leadership pattern of the governorship seat shows clear inequality. Osun Central eleven and half years, Osun East eight years, Osun West has only been in the saddle for 22 months, The democracy within parties and in society is about the triumph of the will of the majority.
The voice of the people is the voice of God. The zone must be supported to produce the next governor. We have the competent candidate that can do the job".
He further disclosed that Osun West may be compelled to support any other political party that pick its candidate from the zone if the APC failed to consider their agitation.
Receiving the protesters at the APC secretariat, the state secretary of the party, Alhaji Rasaq Salinsile promised them to deliver their message to the party leadership