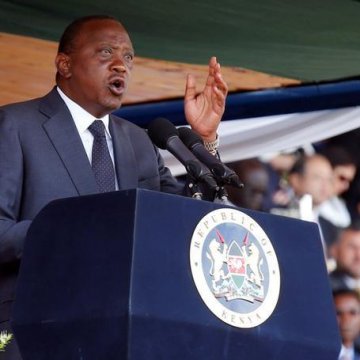 ACTING President Yemi Osinbajo congratulates President Uhuru Kenyatta on his re-election as President of the Republic of Kenya.

According to a statement issued by his spokesman, Laolu Akande, in Abuja on Sunday, revealed that Osinbajo wrote to the victorious Kenyatta after the formal announcement of the election results over the weekend. 

He stated:  "I have the honour on behalf of the Government and people of the Federal Republic of Nigeria to congratulate you on your successful re-election as the President of the Republic of Kenya."

Osinbajo noted that President Kenyatta's re-election bore testimony to his selfless service to Kenya and to the giant strides he has taken in the transformation of the country in the last few years.

"Permit me therefore to use this momentous occasion to reiterate Nigeria's support and cooperation with Kenya in our collective determination to advance the development of Africa and its people," the Acting President noted.

He extended his best wishes to the people of Kenya on the successful conclusion of the August 8 general elections in the country and wishes President Kenyatta a very successful new term in office.
---
---