Opportunists, shylocks have taken over gospel music recordings —Asu Ekiye
Gospel musician, Asu Ekiye, is the president of the Fellowship of Gospel Music Ministers of Nigeria (FOGMMON). In this interview with SEYI SOKOYA, he speaks on the growth of gospel music industry, among other issues.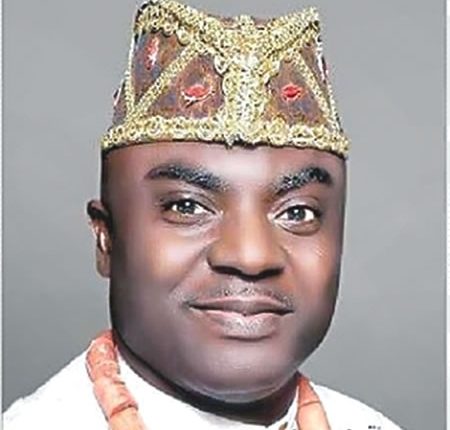 You played a major role in fostering gospel music in Nigeria. Are you satisfied with the state of the industry at the moment?
I cannot tell you that I am satisfied with the state of the industry as it is now, but the fact remains that gospel music in Nigeria has grown in leaps and bound. There has been no better era than what we are experiencing now. This is a watershed in the evolution of gospel music in Nigeria. I think we should be grateful to God. But growth and success in them do not foreclose the existence of challenges in the industry. We operate a space that has no formal music industry. Gone are the days of Sony Music, Premier Music, Ivory Music, among others. This is an era of briefcase recording and distribution companies that are opportunistic and shylocks. This is the era where you have artistes struggling for visibility, the era of the survival of the fittest.
Not much has been heard of you lately. Is this not an indication that you are preparing to leave the stage for the younger musicians?
I have been into a lot of stuffs: politics, academics, business and still keeping the music alive. The issue of leaving the stage is absolutely up to God.  As a matter of fact, I am preparing a new single that will be hitting the airwaves any moment from now.  So let's keep our fingers crossed because a lot is in the offing.
Some people have insinuated that various factions in the industry are the major bane of gospel music industry. do you share this view?
I don't think we have factional associations in the gospel industry in the true sense of the word right now. The word faction connotes divergence and splinters in a bigger circle and this is not really the case. What we have is the emergence of groups with a core vision to influence positively the welfare and well-being of gospel music and artistes in Nigeria. The present status happened as a by-product of a necessity that was never attended to.  There has been a need for the gospel music community to bring themselves together to foster unity and oneness. In order to achieve this, we experienced a certain level of re-engineering. Likes came together and today, we have a few groups and the trend will definitely continue.
This development has also brought about a new movement in the industry which many have classified as division.
The genesis of FOGMMON was a product of certain gaps in Abuja where it started. There was no music association in Abuja and Port Harcourt where I lived.  It was after we started that we began to hear of other groups, but there are no rivalries. I have a very good relationship with every group around.  We do a lot of things together. As long as the cause is for the advancement of gospel music, we will continue to work together. However, FOGMMON is the first broad-based national and international association of gospel musicians that prefers to be recognised as a fellowship in over 30 states in Nigeria and five countries of the world. I happened to be its newly-elected international president and I have a two-year tenure.
What is your assessment of the industry?
Honestly, I can tell you for free that we do not have an industry. Where there is an industry, there are structures.  We cannot boast of any major structure. What we have today is an opportunistic band of mercenaries and traders who capitalise on the religious sentiment of the people and use musical works to make money.
So in the music industry, there are FOGMMON and GOMAN. Why can't they come together?
I don't have obligation to explain on what other organisations are doing. I can only tell you what FOGMMON has done and as I have said earlier, it is the only gospel music fellowship in 30 states of Nigeria and five countries in the world. It is in the United States, South Africa, Canada, Scotland and the United Kingdom. This should tell a lot about who we are. Our board chairman is Dr Panam Percy Paul, a man that has served in the music ministry for over 40 years. That tells you our pedigree. So, I don't want to be dragged into making comparison between one association and the other. I prefer to concentrate on my association where I am the president and want to handle that in that capacity.