Onikepo Akande, Archbishop Odejayi mourn Reverend Oyediran
FORMER Minister of Industry, Chief (Mrs) Onikepo Akande, has described the death of the chairman, African Newspapers of Nigeria (ANN)  Plc; publishers of the Tribune titles, Reverend (Mrs) Omotola Oyediran, as a huge loss.
Akande said she was shocked when she heard about the demise of Reverend Oyediran. "Her death was a huge loss. I  was in England when I heard about her demise, I could not believe it because the last time I saw her, she was looking well. The children should take pride in the fact that she left a name that they can be proud of'', she said.
"Anywhere we go together, they always put her sitting next to me at the high table and always ask her to pray and she has kind words for people. "In every situation, we should give thanks to God, we thank God for the lives of Reverend  Oyediran. She was a virtuous woman, kindhearted and touched many lives in positive ways. She was a daughter of a  great sage, Chief Obafemi Awolowo.
"God will give the husband, children, grandchildren and other members of the family the grace and the fortitude to bear the irreplaceable loss.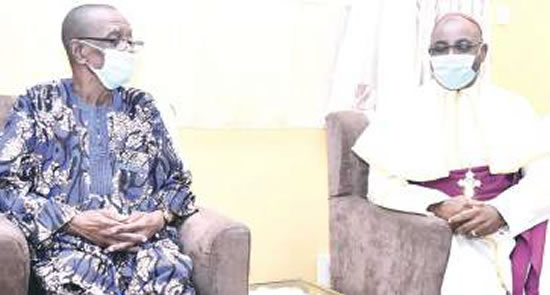 Also, the Methodist Archbishop, Archdiocese of Ibadan, Most Reverend Olumuyiwa Odejayi , has said Reverend Oyediran, was a phenomenon in every aspect.
"She was loved by all, she did her best while she was on the earth. We love her so much for her humility and she contributed positively to the church of God and the nation'', he said.
"She was somebody we never expected to die so soon, but I think we should give glory to God for what she was to the husband, family, children and grandchildren," he added.