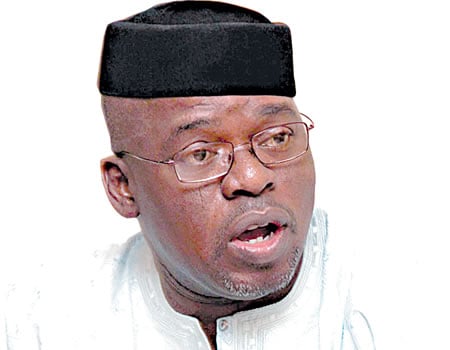 The Deputy National Chairman (South) of All Progressives Congress (APC) and Ekiti State governorship aspirant, Chief Segun Oni, has said that he is not happy about the huge arrears of salaries, gratuities and pensions being piled up monthly in the state.
Oni, in a statement on Sunday by the Director of Segun Oni Campaign Organisation (SOCO), Mr Steve Alabi, sympathised with Ekiti State workers and retirees "on the hard times they are going through," and said "they deserve better than what they are getting as the Holy Books themselves strongly assert that a labourer deserves his wages."
While promising to again make workers' welfare a priority if elected in next year's governorship election, Oni said, "in my first tenure, I inherited gratuity and pension arrears even from the old Ondo State and we paid them off."
According to him, "we did an analysis on post-retirement poverty with which we tackled this problem. We determined we would not owe anyone by 31st of December, 2007 and we achieved it."
The APC governorship aspirant said "we did it because we made it a priority. We paid gratuity within 60 days. We also introduced loans for people to build houses."
Oni argued that prompt and regular payment of salaries, gratuities and pensions depended on "what each administration considers its priority" and submitted that "salaries should be priority of governments because the worker deserves his wages."
The former governor promised to enthrone a new social and economic order if elected as the next governor in Ekiti State.
Oni was governor in the state between May 29, 2007 and October 15, 2010 when the Court of Appeal nullified his election.
---
---