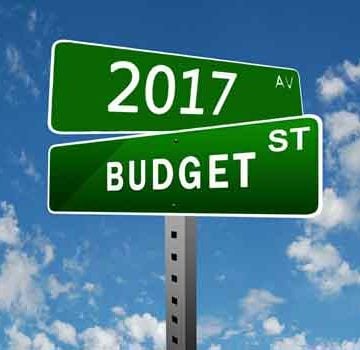 SOME two weeks after transmission of the Ondo State 2017 budget to the state House of Assembly by governor, Mr Rotimi Akeredolu, the lawmakers on Monday, passed the 2017 Appropriation bill of 178 billion into law.
The appropriation bill with an increment of one point N1.1 billion has the sum of ninety five billion one hundred and fifty nine million two hundred thousand (N95.1billion) as Recurrent Expenditure
The budget also include N59.1billiion which was meant for recurrent expenditure. The rest N8.1 billion was earmarked for debt service.
Presenting the finance committee's report, the Chairman House Committee on Appropriation, Mr Sunday Olajide noted that the committee believed that the budget would meet the expectations of the people of the state.
The bill also made provision for N8.3 for statutory transfers for the services of the State for the year ending 31st day of December, 2017.
However,  a Pro-Democracy group; Committee of Concerned Citizens of Ondo State, has kicked against the passage of the budget,  filling a suit challenging the mode through which the governor transmitted the appropriation bill into the State House of Assembly.
In the suit filed by Messrs Rasheed Akinbolaji, Fagun Kayode, Akinbote David, Olubodun Tayo Marcus, Adesemoye Segun, Adeniranye Anthony and Adeyosoye on behalf of Committee of Concerned Citizens of Ondo State asking the court to declare that the mode of the budget presentation violated section 121 (1) of the 1999 constitution of Nigeria as amended.
Counsel to the group, Mr Samuel Folorunso, who filed the suit joined the State House of Assembly, the Speaker of the Assembly, the Clerk, Chairman of Appropriation Committee and the State Governor as defendants.
The contention of the plaintiffs in their originating summons is that the officials of the House of Assembly cannot appropriate on the State 2017 budget sent to it by Governor Akeredolu because the constitution only made provision for the budget to be laid and not to be transmitted as done by the governor.
The group noted that "Section 121 of the constitution states that the Governor shall cause to be prepared and laid before the House of Assembly at any time before the commencement of each financial year estimates of the revenue and expenditure of the State for the next following financial year
The group stated that failure of the governor, to follow the laid down procedures by the constitution would render the action of the Assembly null and void.
---
---