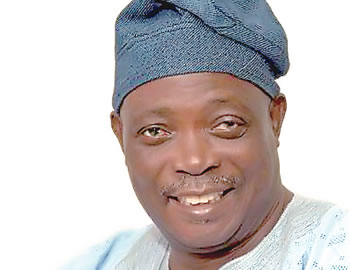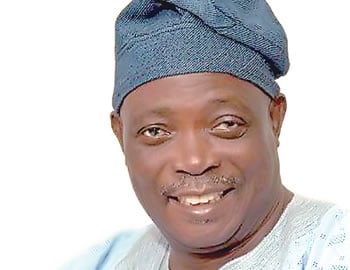 OSI Olubadan of Ibadanland and former governor of Oyo State, Senator Rashidi Ladoja, has described the state government's linking of the invasion of the Olubadan palace to 2019 elections as an attempt to divert the attention of security agencies from smoking out those behind the attack.
A statement signed by Ladoja's media aide, Alhaji Lanre Latinwo, on Wednesday, urged security agencies to beam their searchlight on officials of the state government and their agents, fish out the attackers and prosecute them.
The statement stressed that nobody, no matter how highly placed, could "threaten or intimidate Ladoja for supporting a lawful endeavour already sanctioned by God.
"It will be recalled that preparatory to the installation ceremony held at the palace, a set of people who called themselves 'Ibadan Obas-in-Council' wrote a letter of protest to the Olubadan asking him not to carry out his lawful duties.
"Based on the letter, the Ministry of Local Government and Chieftaincy Matters, on behalf of the Commissioner in charge, wrote another letter, threatening the Olubadan of grave consequences should the installation be held as scheduled.
"Not satisfied with a fake delivery record of the letter, they went with Operation Burst security team of soldiers and mobile policemen all fully armed to the teeth to paste the letter on the wall of the palace.
"Not yet done, they sent the killer squad after Senator Ladoja. But unfortunately for them, the bullet hit another vehicle that belongs to Barrister Sharafadeen Alli, a senior chief of Olubadan, thinking it was High Chief Ladoja's vehicle.
"The government allegation is laughable. One wonders how a responsible person will organise that AK47 rifles and pump action guns should be shot at his or her direction. Are these rifles toys that can be played with?
"It is noteworthy that some bystanders were able to identify the vehicle and some of the hoodlums who carried out the dastardly act, including an aide of one of the High Chiefs that were purportedly made Obas recently. The High Chief was a signatory to the letter purportedly written by the so-called 'Oba-in-Council' against the Olubadan.
"The incident with the information about the identified attackers has been reported to the security agencies for action. We call on all security agencies to ensure special protection for the Olubadan at this critical period," Latinwo said.
ALSO READ: Thousands of Ajimobi can't stop me from being Olubadan if God wills —Ladoja
The statement urged those displeased with the installation of new Mogajis and Baales to head for the court to seek redress rather than turn Ibadanland into a theatre of war and bloodshed.