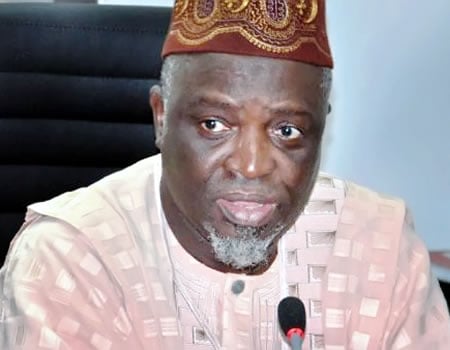 FORMER vice-chancellor, University of Ilorin and registrar of Joint Admissions and Matriculation Board (JAMB), Professor Ishaq Oloyede, has said that Nigeria's overpopulation without commensurate resources is one of the factors
causing frequent crisis in the country.
Speaking at the first occasional lecture organized by the Centre for Peace and Strategic Studies, University of Ilorin on Wednesday, Professor Oloyede also listed irresponsible parenting and deep-rooted corruption among other factors for conflicts in Nigeria.
Professor Oloyede, who was the chairman of the lecture, titled, "Opportunities, potential and challenges for peace scholars in typical conflict-ridden environment", said that frequent conflicts in the country were due to the nation's population said to be larger than the available resources.
He also said that indiscriminate award of chieftaincy titles to dubious characters by the nation's traditional rulers also breeds crisis in the society, while he enjoined institutions of higher learning to stop awarding honorary doctoral degrees to questionable characters in the country.
"I urge traditional rulers to desist from celebrating crime and criminality in the country by awarding chieftaincy titles to questionable characters," he said.
ALSO READ: (PHOTOS) BREAKING: 18 passengers crushed in Ekiti road crash
The guest lecturer at the occasion, Mallam Yusuf Ali SAN, urged both the leaders and led to ensure violent and hitch-free conduct ahead of 2019 general elections.
The legal practitioner also said that those being used as political thugs should be educated not to breach the country's peace.
"It is the responsibility of all of us to ensure a hitch-free 2019 elections. The leaders and the led must all make up their minds
on what kind of country we want to have. Peace is a multi-dimensional thing. Those who the political elites use to breach peace need to be educated. The question I usually ask is 'where are the children and family members of those who use other people's children to breach peace?'
"I think we should appeal to members of our families in our different villages not to allow their heads to be used to crack coconut because at the end of the day they would not be part of the people that will eat the coconut.
"I think as we approach another set of general elections, we should appeal to ourselves not to allow ourselves to be used to foment
violence. Without peace there can be no progress, without progress there can be no development and without development, there can be no proper living," he said.