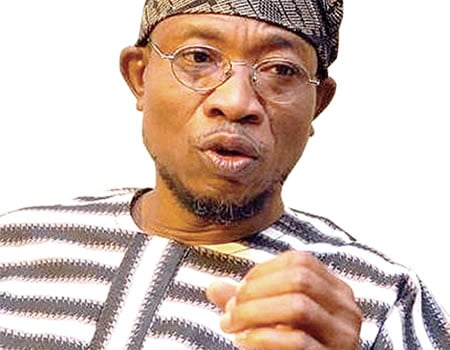 OSUN State governor, Mr Rauf Aregbesola, on Saturday said governmental institutions, relevant stakeholders and Nigerians must strive to preserve the nation's cultural heritage now and for the future generations.
He said African culture, most especially in the South Western part of Nigeria was germane to our distinct identities which must not be lost to the dynamism of western civilisation and other global trends.
Aregbesola made these disclosures at the grand finale of the annual Olojo festival held inside the Oduduwa House, in Ile-Ife, where the palace of the Ooni of Ife, Oba Adeyeye Enitan Ogunwusi is located.
ALSO READ: Our population growth alarming ― Ooni of Ife
Represented by his special adviser on tourism, Mrs Taiwo Oluga, Aregbesola maintained that "this remains an important condition to ensure that the identities of the races in the country were preserved for the coming generations."
The Ooni of Ife, Oba Ogunwusi, who was accompanied on a symbolic movement to Ogun Shrine near his palace by the governor of Ogun State, Senator Ibikunle Amosun, local and foreign tourists prayed for the sustenance of prevailing peace in the South West, Nigeria, African continent and the global community.
The monarch, adorning the mystic 'Are Crown was joined  by the wife of Ogun State governor, Mrs Funsho Amosun, top officials of Osun State  government, palace chiefs, priests and several thousands of participants trekked  to Oke Mogun, where he  completed the traditional rites of the festival