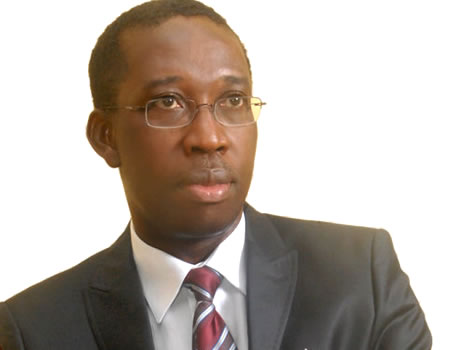 GOVERNOR Ifeanyi Okowa of Delta State has called on the need to increase activities of agricultural extension service officers to farmers.
This, he insisted, would boost food production in the country and make the nation self-sufficient.
Okowa made the call at a one-day interactive session with 2015/2017 beneficiaries of Skills Training and Entrepreneurship Programme (STEP) and Youth Agricultural Entrepreneurs Programme (YAGEP) in Asaba.
According to Governor Okowa, "agriculture remains the greatest employer of labour, it is encouraging that most of our youths that we have empowered to operate in that sector are doing well, but, we must have enough people in the extension service to encourage farmers.
"I am glad that our youths have embraced agriculture, it will lead to food sufficiency and boost our drive in creating entrepreneurs; we are going to strengthen the mentoring and monitoring unit to ensure that beneficiaries of our empowerment programmes are encouraged to do well," he said.
The governor observed that those who have succeeded in their businesses were determined to succeed.
According to him, "If you stay resolute, success story will surely come; challenges will surely come but, you need to be resilient to do it right."
"I am glad that a lot of you are doing well, people in government should be able to patronize you, I am very impressed with the success stories I have heard today," he stated.
Some beneficiaries of the empowerment programmes gave different stories about their challenges, their successes and their prospects.
They commended the governor administration for givingthem the opportunity to be employers of labour.
Mr Itdjere Ericson and Mrs Linda Nnabundo, among others, suggested that with the level they had grown within two years of establishing their businesses, they were capable of training beneficiaries of the skill acquisition programmes and therefore called for patronage from the state government.