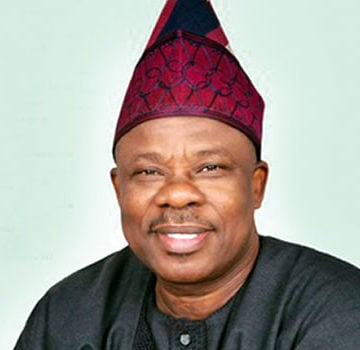 OGUN State Civil Servants have expressed despair over their unpaid 87 months contributory pension and the stalled promotion of workers in the last three years.
Their plight was made known in a press release by the Trade Union arm of the Joint National Public Service Negotiating Council, Ogun State Council.
The release signed by the Union's Secretary, Comrade Adebiyi Olusegun, the council expressed appreciation to the government for paying 10 percent of a month's basic salary as end of the year (2017) bonus to the civil servants.
It was noted that the development had reduced the outstanding global deductions owed the civil servants to twelve months, spanning January to December 2017.
The Union recalled that the State Governor, Senator Ibikunle Amosun had at the outset of his administration promised not to owe civil and public servants their salary, urging the government to release the savings owed them.
It also appealed for the payment of the contributory pension which is now at 87 months, affirming the belief that the state government would "follow up on these instalment payments with others until the entire outstanding is deflated within few months. "
The statement reads in part. "The Council is aware that the committee instituted on the dysfunctional Contributory Pension Scheme has since concluded its work and has submitted its report. Workers of the State, as well as those of the local governments, would be glad to witness the prompt implementation of its recommendations.
" The Council also wishes to humbly call the Governor's attention to the promotion of workers that had been put on hold in the last three years (2016, 2017 and 2018) whilst that of 2018 will mature fully by 1st of July, 2018."
"Quite frankly sir, the release of these promotions could as well be the best gift the state government could offer as new year bounty package for them. Not leaving out areas of leave allowances for the same period. "