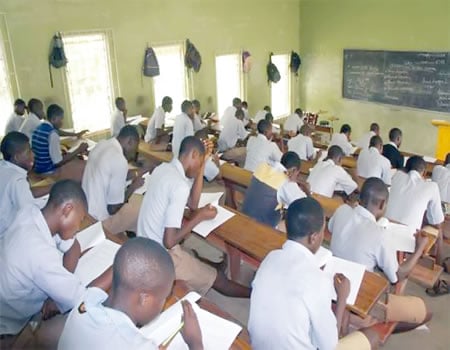 The National Examination Council (NECO) has released the results of this year's Cowbellpedia Mathematics Quiz Qualifying Examination results with 15 candidates (the highest in the country) emerging from Ogun State, followed by Rivers State with 10 candidates, and Osun State as well as the Federal Capital Territory with five candidates each.
The annual competition, organised and sponsored by Promasidor Nigeria Limited, makers of Cowbell Milk, is for students in both public and private secondary schools nationwide.
Disclosing this in a press release made available to newsmen in Lagos, the managing director of the company, Mr. Anders Einarsson, gave further details, saying that the Ambassador College, Ota, Ogun State, which produced champions in both junior and senior categories in the 2016 edition, topped the school chart with nine students, while Graceland International School, Port Harcourt, Rivers State, produced seven students for the second stage coming up soon.
He added that there were three perfect scores in the junior category from two schools: Favour Okarike and Benny Sampson, both from Graceland International School, Port Harcourt, and Chiedozie Okezie of the Nigerian Tulip International College, Abuja.
ALSO READ: Call Onochie to order, CAN tells Buhari
While noting that up to 40,000 students sat the qualifying exam with 21,000 from the figure from junior school category, Einarsson said the ultimate winner in each category this year would go home with N2 million (which is double the last year's prize) plus an all-expense paid educational excursion abroad; while the first and second runners-up would receive N1.5 million and N1 million respectively.
He added that their teachers would be given N500,000, N400,000 and N300,000 in order of prizes as their own rewards for producing them.
The managing director said the company was very committed to the award project due to the importance of mathematics in schools and to the economy.