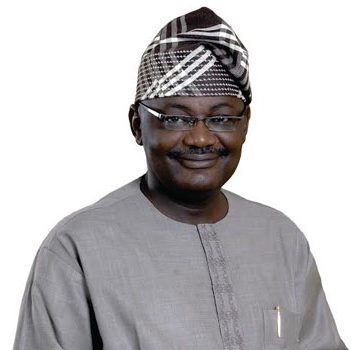 A two-time governorship candidate in Ogun State, Prince Gboyega Nasir Isiaka, has expressed confidence that he would emerge as the next governor of the state in 2019.
He said he was not in any way perturbed by series of endorsements of candidates by some groups in the state.
Isiaka who fielded questions from newsmen on Thursday, in Abeokuta, the Ogun State capital, denied attending any screening process conducted by the Ogun West Consultative Forum, whereby Senator Solomon Adeola was endorsed as the consensus candidate from the zone.
He urged the people of the state to pay more attention to the aspirants they wanted to vote for, saying the endorsement issue flying around would not deter him from winning the election.
Isiaka said he had all the wherewithal to win the governorship election have been fielded as candidates by two political parties in 2011 and 2015 respectively.
Asked on which platform he would want to contest, Isiaka, reaffirmed his membership of the Peoples Democratic Party (PDP), but may dump the party if the lingering crisis in the state chapter failed to be resolved.
"I have participated in the process twice and this is the third time and I am convinced that with the cooperation we had in 2015 which was better than that of 2011, I am hoping that the one of 2019 will also be better than 2015 but this kind of steps that our brothers are taking might not help matters.
"As far as am concerned, if we are going to have three strong candidates in 2019 for governorship, it means that the winner of that election may likely to have about 40-42% and I know that on the ground of sympathy and all of that, at least I already  have about 25% of that 42%. I am definitely in a clear head over anybody so the choice is yours if what you want is Ogun West for governor, I am the one.
"The fact of the matter is that, from Ogun West, I, Gboyega Nasir Isiaka, is going to be the next governor of Ogun State," he added.
He advised the people of the state, especially those that are of the voting age to register in the ongoing Continuous Voters' Registration exercise so as to participate actively in the election.